Dean's advisory board
Former Dean Christos Christodoulou started the Industry and Innovation Board in 2019 as an advisory board whose primary purpose was to assist the dean's leadership team on all matters pertinent to the School's vision in order to fulfill its mission. Dean Riley is currently in the process of reimagining the dean-level boards (Industry and Innovation, along with the Alumni Leadership Board), so stay tuned in the coming months for news on a revamped external relations board. Thank you for your continued support of the School of Engineering!
---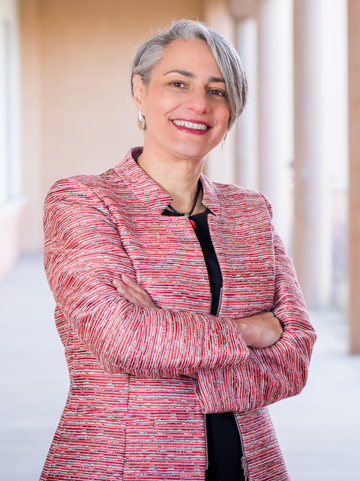 Donna Riley
Jim and Ellen King Dean of Engineering and Computing
School of Engineering Dean Donna Riley is a leader in engineering education and inclusive excellence. She was a founding faculty member of the Picker Engineering Program at Smith College, the first engineering program at a U.S. women's college, where she spent 13 years. In 2005, she received a National Science Foundation (NSF) CAREER award for developing critical pedagogies for engineering classroom implementations. She is a fellow of the American Society for Engineering Education (ASEE) and was elected vice president of scholarship for ASEE in 2023.
---