Events
Celebrating the Class of 1971
Share your stories in our virtual time capsule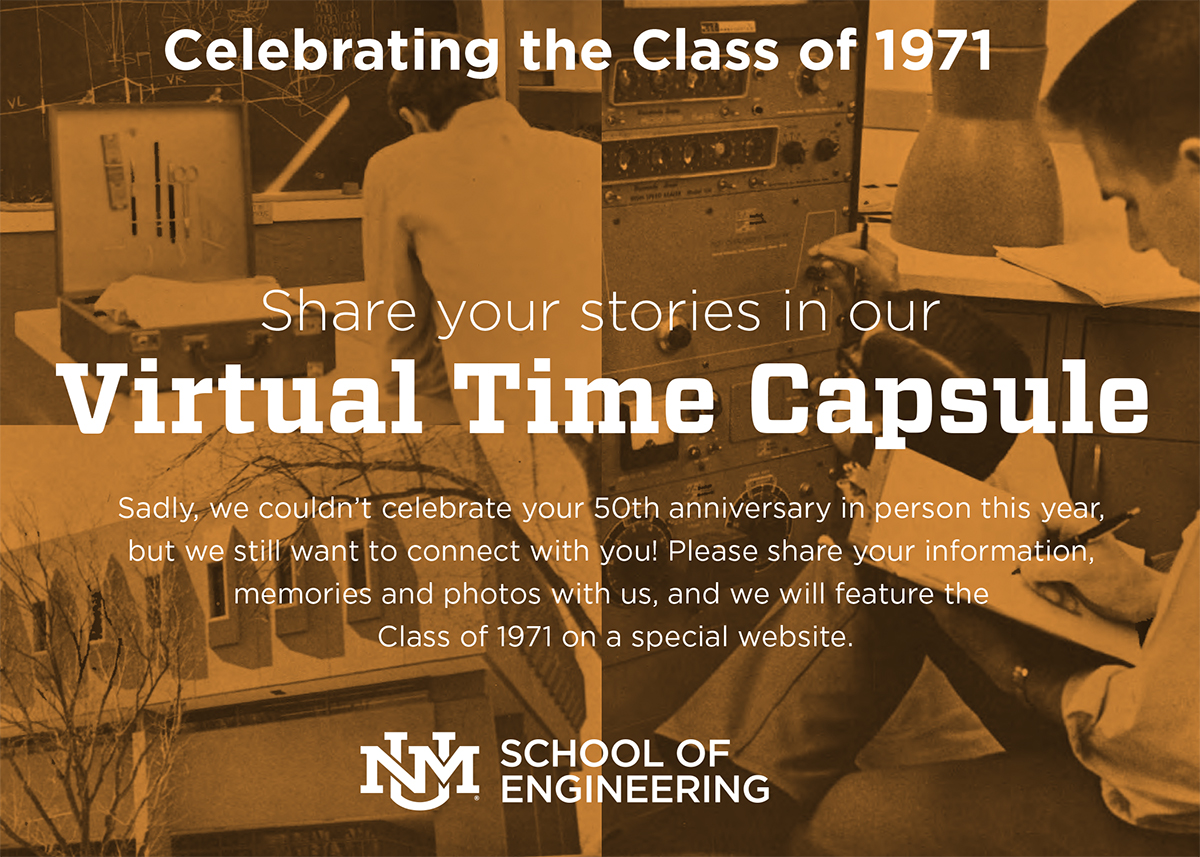 ---
Expo VI canceled due to the COVID-19 crisis
Engineering Expo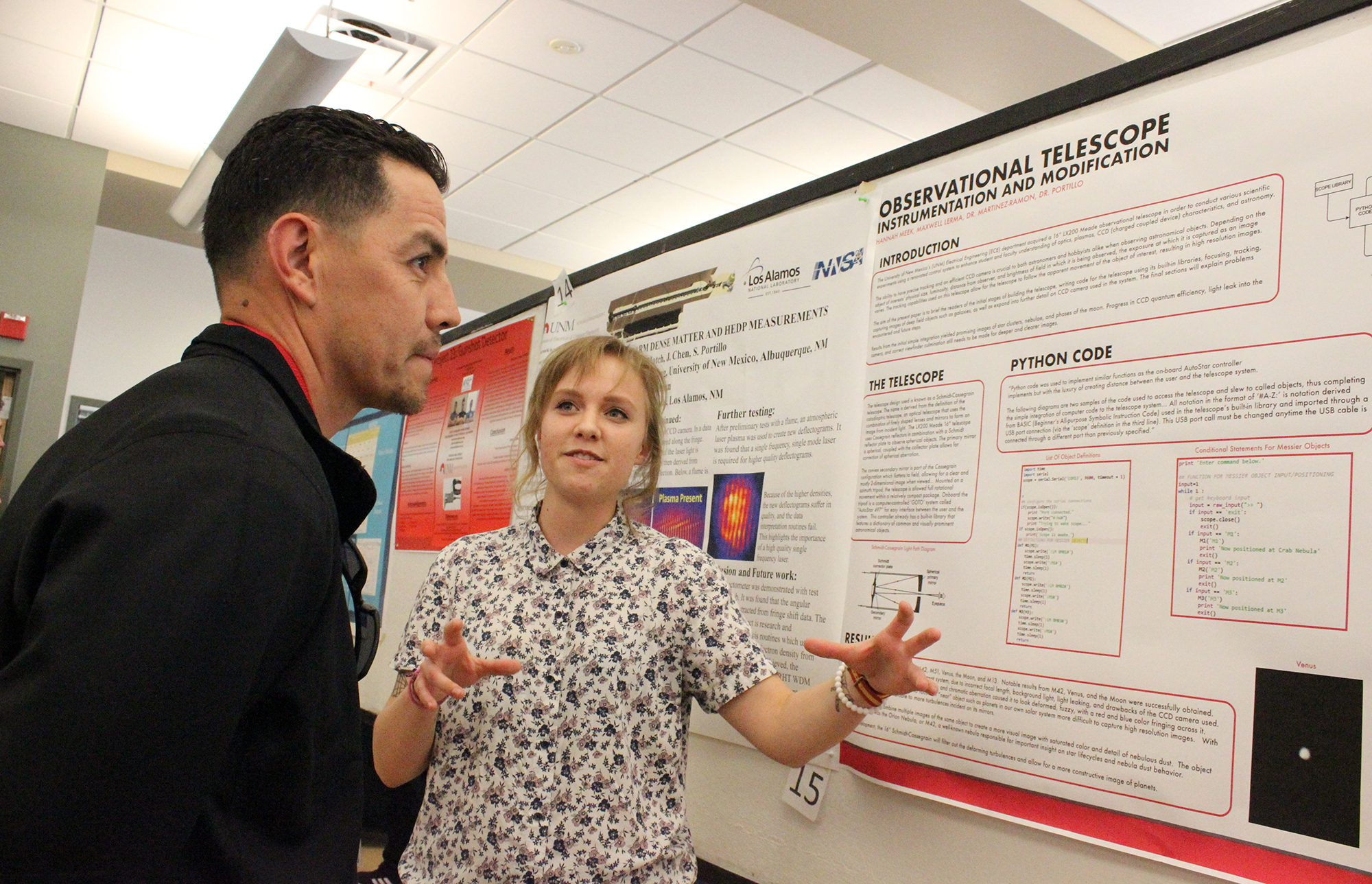 Centennial Engineering Center, UNM Main Campus
Details to be announced
Engineering Expo is an annual event that showcases our outstanding senior student capstone projects to our corporate partners and to other students and faculty as well. Meet some of our brightest students who are poised to make an impact in the world of engineering.
---
Alumni Association Upcoming Events
For information on upcoming Alumni Association events, please visit their events page.
---