UNM Faculty to Discuss the Latest in Renewable Energy at Solar Fiesta
August 21, 2011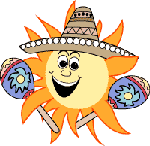 The Solar Fiesta is an opportunity to learn about how to build a sustainable lifestyle. It's also an opportunity to hear about UNM's cutting-edge educational and research programs in solar energy, sustainability, and energy efficiency.
Dr. Gruia-Catalin Roman, the new dean of the UNM School of Engineering, will moderate a panel of UNM faculty who will discuss state-of-the-art research and academic programs in photovoltaics, solar thermal technologies, renewable technologies, and sustainable design.
New Mexico has been the home of many pioneering technologies in solar energy, from passive solar houses to large-scale concentrating solar power. In this era of resurgence of solar energy, UNM intends to firmly position itself as a leading center of innovation.
UNM Panel: 1:30 pm – 2:45 pm on Sunday, August 28, 2011
Simms Center at Albuquerque Academy
6400 Wyoming Blvd NE
Solar Fiesta: Saturday, August 27, 2011 10:00 AM - Sunday, August 28, 2011 5:00 PM
Albuquerque Academy
UNM Panel: "The Cutting Edge for Energy and Architecture"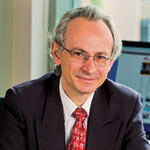 Gruia-Catalin Roman became dean of the UNM School of Engineering on July 1, 2011. He comes to UNM from Washington University in St. Louis, where he was chair of the Department of Computer Science and Engineering for 13 years. In his own research, Dr. Roman and his collaborators have been investigating the use of the newly emerging sensor network technology in the area of climate controls for building management.
He also likes to highlight the fact that energy-related research funding for the Center for Emerging Energy Technologies alone received $2 million last year, involving 9 faculty members from UNM and 8 outside UNM as well as 5 postdoctoral fellows, 17 graduate students, and 8 undergraduate students. Annual research expenditures for the School of Engineering last year reached $31.73 million, approximately $300,000 per faculty.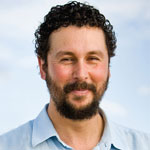 Andrea Mammoli, associate professor in Mechanical Engineering, is helping position UNM as a leading center of innovation in solar energy. Dr. Mammoli and an international collaboration are developing ways for buildings to use energy more efficiently and more wisely at Mesa del Sol, researching the interface between buildings, distributed power generation, and the power grid.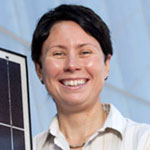 Olga Lavrova, assistant professor in Electrical and Computer Engineering, teaches classes in emerging energies and has led the department's solar car project and solar-house design competition. She is also involved with the Mesa del Sol energy research project, modeling multi-agent behavior and battery storage techniques.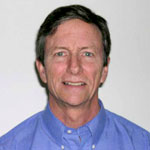 Stephen Dent, professor in the School of Architecture and Planning, has been teaching energy conserving and sustainable design for over 30 years. He has written extensively on the subject and has presented his architectural work and research at national and international conferences. He has also received over $300,000 in energy related research contracts.
Solar Fiesta
Saturday, August 27, 2011 10:00 AM - Sunday, August 28, 2011 5:00 PM
Albuquerque Academy - 6400 Wyoming Blvd NE
Sponsored by the New Mexico Solar Energy Association, the Solar Fiesta! is a two-day educational event featuring exhibits and workshops on how to install solar and wind energy systems, biofuels, transportation alternatives, lighting and shading options, and energy efficiency. An expanded children's area uses a multiplicity of both static displays and interactional games to teach energy concepts. www.solarfiesta.org
Attendance to the UNM panel and exhibit grounds is free; workshop sessions are $15 for one day and $25 for both days; parking is $5 per car.