UNM School of Engineering Welcomes New Faculty
September 20, 2011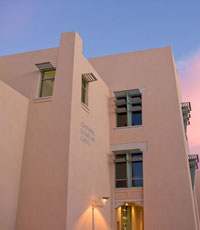 Seven new faculty have joined the ranks of the UNM School of Engineering with two more to follow in January 2012.
On July 1, 2011, Dr. Gruia-Catalin Roman became the 18th dean of the School of Engineering. Also in July, Olga Lavrova was promoted to Assistant Professor in Electrical and Computer Engineering after serving as Research Faculty and Lecturer since 2008.
The Mechanical Engineering Department now has a new chair, professor Chris Hall. The Civil Engineering Department added three new faculty and the Electrical and Computer Engineering Department added one faculty. Two additional faculty will join the SOE starting January, 2012. Please join us in welcoming our new faculty!
Dean, UNM School of Engineering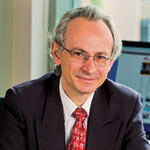 Catalin Roman, Dean and Professor of Computer Science
Dr. Catalin Roman's aspirations as dean are rooted in his conviction that engineering and computing play central and critical roles in facilitating social and economic progress.  Roman sees the UNM School of Engineering as being uniquely positioned to enable scientific advances, technology transfer, and workforce development on the state, national, and international arenas in ways that are responsive to both environmental and societal needs and that build on the rich history, culture, and intellectual assets of the region.
Mechanical Engineering Department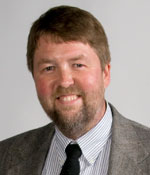 Christopher Hall, Chair and Professor
Previously, Hall served as Head of the Department of Aerospace and Ocean Engineering at Virginia Polytechnic Institute and State University, where he built a strong space‑related research program. His Ph.D. is in Theoretical and Applied Mechanics from Cornell University. He was elected a Fellow of the American Astronautical Society in 2005.
Civil Engineering Department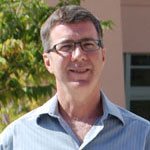 Mark Russell, Lecturer II  
Russell's research focuses on sustainable construction and building rating systems. His emphasis includes analysis based on life cycle assessments with particular interest in carbon footprinting. Russell obtained his Ph.D. in Design, Construction, and Planning from the University of Florida. He comes to academia with over 15 years' experience in the construction industry.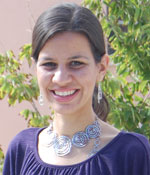 Vanessa Valentin, Assistant Professor     
Valentin's research interests are in sustainable infrastructure developments, with an emphasis on management, public policy, project network dynamics, and public attitudes. Other topics of interest include disaster mitigation and management, resilient infrastructure systems, and construction safety. She received her Ph.D. from Purdue University, where she studied inter-organizational dynamics in nuclear power plant projects.
Guohui Zhang, Assistant Professor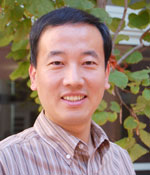 Zhang's research focuses on intelligent transportation systems, large-scale transportation systems modeling and simulation, traffic safety and accident modeling, congestion pricing, traffic detection and sensor data analysis, and sustainable transportation infrastructure design and maintenance. He received his Ph.D. from the University of Washington and was a Research Associate at the Center for Transportation Research at the University of Texas-Austin prior to UNM.

Electrical and Computer Engineering Department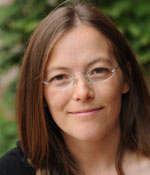 Meeko Oishi, Assistant Professor   
Oishi came to UNM from the University of British Columbia at Vancouver, where she was an assistant professor. Her research interests include nonlinear dynamical systems, hybrid control theory, verification of human‑automation interaction, and control‑based modeling of Parkinson's disease.  She received her Ph.D. from Stanford University and held a Truman Postdoctoral Fellowship in National Security Science and Engineering at Sandia National Laboratories. 
Joining UNM SOE in January 2012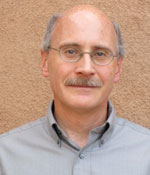 Andrew Shreve, Professor of Chemical and Nuclear Engineering and Director of the Center for Biomedical Engineering 
Currently Shreve is at Los Alamos National Laboratory, where he leads the Biomolecular Materials, Spectroscopy and Imaging Team and is co-leader of the Soft, Biological and Composite Nanomaterials Scientific Thrust area in the Center for Integrated Nanotechnologies. His diverse research interests range from bio-inspired materials to energy transfer processes in biology and materials.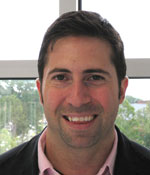 Francesco Sorrentino, Assistant Professor of Mechanical Engineering 
Sorrentino's research interests include complex dynamical networks, the role of adaptation in complex systems, and strategies for the identification of nonlinear chaotic systems. The main applications of his research are in the areas of sensor networks, control of groups of unmanned autonomous vehicles, and modeling and control of efficient power grids. He received his Ph.D. from the University Federico II of Napoli.