Mary J. Wolford to Lead UNM School of Engineering Development Office
October 31, 2012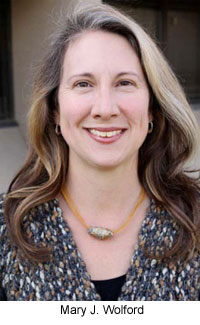 Mary J. Wolford has been appointed as the senior director of development for the University of New Mexico School Of Engineering by the UNM Foundation. Wolford has served in development positions at the UNM Foundation since 2000 and brings a wealth of knowledge and experience in academic fundraising.
Over the next few months, she will be transitioning to the position currently held by Pamela Hurd-Knief, who has been with the School of Engineering since 2008. Hurd-Knief, who will be active in the department through January 2013, will be retiring from UNM and pursuing a doctoral degree.
School of Engineering Dean Catalin Roman said, "Mary will play a central role in our new initiative to reach out to alumni, friends, foundations, and industrial partners in a way that will enhance our ability to graduate top engineering talent and to impact economic growth in the region."
Roman added, "Pam has just completed a most extraordinary fundraising year. Even though she will continue to help me as a consultant on several special projects, I will miss working with her on an everyday basis." 
For the past five years, Wolford has served as the Major Gifts Development Officer for the University Provost in areas such as the Honors Program, Scholarships, International Affairs, and the School of Public Administration. Prior to that time, she was instrumental in growing the Presidential Scholarship Program at UNM. Wolford will receive her MBA from the University of New Mexico's Anderson School in May 2013, and completed her undergraduate work at Bowling Green State University, Bowling Green, OH.
"The School of Engineering is truly one of UNM's centers of excellence, and I am honored to join them," said Wolford. "I look forward to growing the strong fundraising and alumni relations program that has been so expertly crafted by Pam Hurd-Knief and her team members."