Howe Publishes Second Book on Water Treatment Processes
December 17, 2012
Howe Publishes Second Book on Water Treatment Processes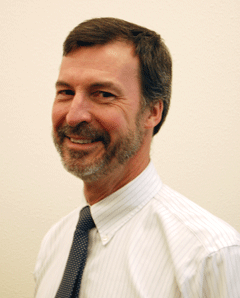 12-7-12 – Kerry Howe, Associate Professor of Civil Engineering, and his co-authors have recently published the second of two books on the design of water treatment processes.  The latest book, Principles of Water Treatment, is a condensed version of their larger and more comprehensive work, MWH's Water Treatment: Principles and Design, 3rd ed. 
The larger book, which was released in April 2012, is used at many universities for graduate-level water treatment classes and is also a popular reference book for practicing water treatment engineers.  Principles of Water Treatment was released in November 2012 and is more focused to allow professors to easily follow the book when teaching either undergraduate or graduate courses in water treatment.  Both books are available from John Wiley and Sons, Amazon.com, and other booksellers.
Howe's co-authors on the books are John C. Crittenden (Georgia Tech), R. Rhodes Trussell (Trussell Technologies), Dave W. Hand (Michigan Tech), and George Tchobanoglous (UC Davis). 
Howe's areas of expertise include environmental engineering, physical and chemical processes for water and wastewater treatment, desalination, membrane processes for environmental treatment, water chemistry, and engineering design.
Principles of Water Treatment on Amazon
MWH's Water Treatment: Principles and Design, 3rd ed. on Amazon