UNM Civil Engineering Celebrates 100th Anniversary with a Reception
March 1, 2013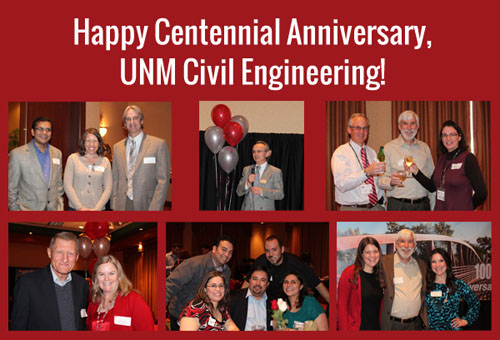 Close to 100 alumni and faculty from the UNM Department of Civil Engineering attended a reception celebrating the department's 100th anniversary on Friday, Feb. 22 at the Embassy Suites in Albuquerque.
Former UNM President and School of Engineering Dean Gerald May as well as 92-year-old Emeriti Professor Cornie Hulbros attended the event, as did alumni from local engineering firms and contracting companies; city, state, and national agencies; and the national laboratories.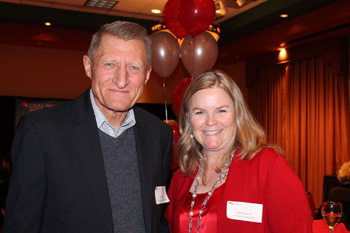 Dr. Gerald May and UNM Dean of Graduate Studies and Civil Engineering Professor Julie Coonrod.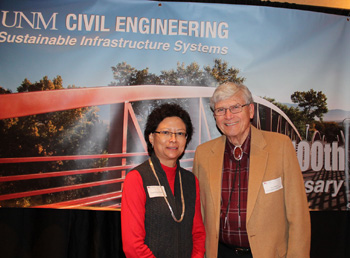 Sandra Begay-Campbell, former UNM Regent and Principal Member of the Technical Staff at Sandia National Labs, with Civil Engineering Professor Emeritus Roy Johnson.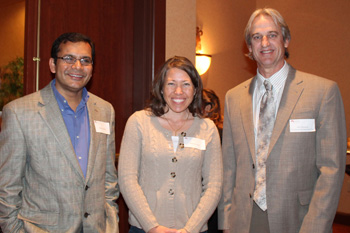 Civil Engineering Professor Rafi Tarefder, CE alumnus Michelle Mann, and CE Chair John Stormont.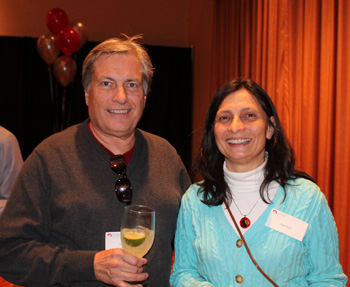 Civil Engineering Professor Tim Ross and CE alumnus June Rael.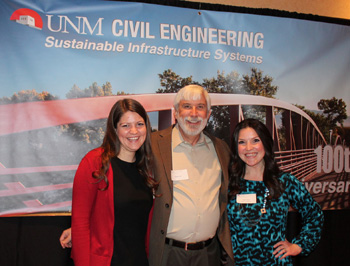 CE alumni Kelly Isaacson (left) and Gwinn Hall and Alumni Coordinator Kara Clem (center) coordinated the gala event.