VEX robots will compete Feb. 4 at UNM
January 13, 2017 - By Kim Delker
Teams of middle and high school students from across the state will gather at The University of New Mexico on Feb. 4 for the VEX Robotics Competition, hosted by the UNM School of Engineering.
The non-stop, action-packed competition will be held at the Centennial Engineering Center at UNM. Qualifying rounds will start at 10 a.m., and elimination rounds and finals will be 3 to 4:30 p.m.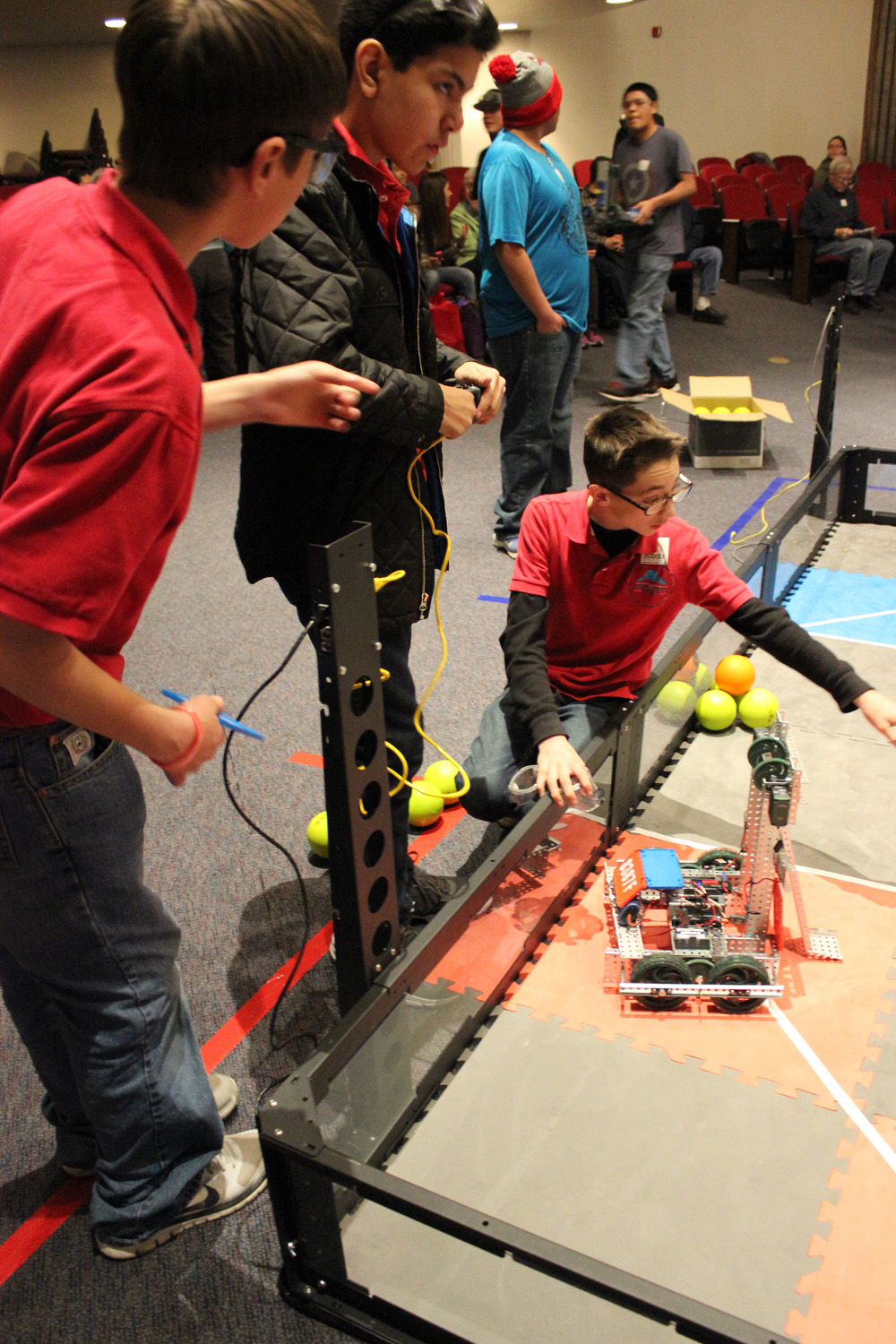 Twenty-six teams will come together, where they will battle against each other with robots created from the VEX EDR design curriculum.
Participants will square off in the game "Starstruck," in which robots grab soft, orange cubes and yellow stars that look like giant jacks and fling them over a barrier.
Teams will be arriving from Albuquerque, Farmington, Los Lunas, Mescalero Apache, Rio Rancho and Socorro public, private, charter schools, along with teams coached by the National Society of Black Engineers (NSBE).
The UNM NSBE student chapter will provide snacks and lunch as part of their fund-raising efforts.
The UNM School of Engineering's VEX Robotics Competition is one in a series of tournaments supported by the Robotics Education & Competition Foundation and various national, regional, and local sponsors.
The competition season culminates each spring, with the top-performing teams from local and state VEX Robotics contests competing against each other at VEX Robotics World Championship, where teams have the opportunity to challenge their top-ranked peers from the U.S, and over 30 countries around the world, including Brazil, Canada, China, Colombia, India, Japan, Malaysia, Mexico, New Zealand, Puerto Rico, Saudi Arabia, Singapore, Spain, and United Kingdom.