School of Engineering Open House attracts hundreds
October 12, 2017 - By Kim Delker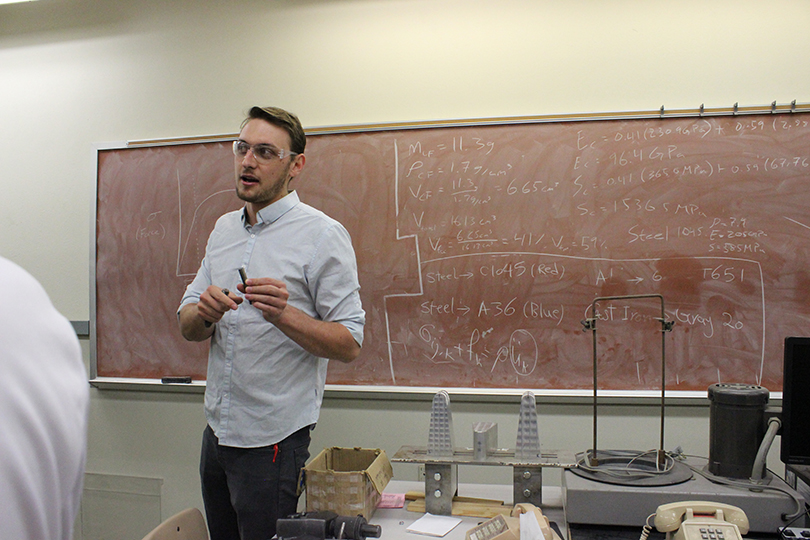 High school students and their parents flocked to Centennial Engineering Center on Saturday, Oct. 7 to see all of what the School of Engineering has to offer.
According to Steve Peralta, director of the Engineering Student Success Center, more than 350 people, including 140 prospective students, attended the annual event.
Open House, which coincides with UNM's Senior Day, features all six departments and offers potential students information about programs, admissions, scholarships, and laboratory tours.
The event kicked off with a presentation by Dean Christos Christodoulou and Peralta in the SUB, then participants made their way to the engineering buildings for various departmental tours. New this year was a flight simulator in the Department of Mechanical Engineering. There were also two bus tours to the Center for High Technology Materials, which is located south of the UNM campus.
On hand for the day were many faculty, department heads, academic advisors, and staff. The event is managed by the Engineering Student Success Center, which is a central hub for School of Engineering students to find information on scholarships, internships, student organizations, netoworking, and tutoring. The office is also responsible for recruitment and various outreach activities within the community.