Hundreds of students descend on School of Engineering for the VEX Robotics competition
Hundreds of students descend on School of Engineering for the VEX Robotics competition
February 2, 2018 - By Kim Delker
More than 200 elementary, middle and high school students from across New Mexico visited The University of New Mexico School of Engineering for the 2018 VEX Robotics competition on Jan. 27.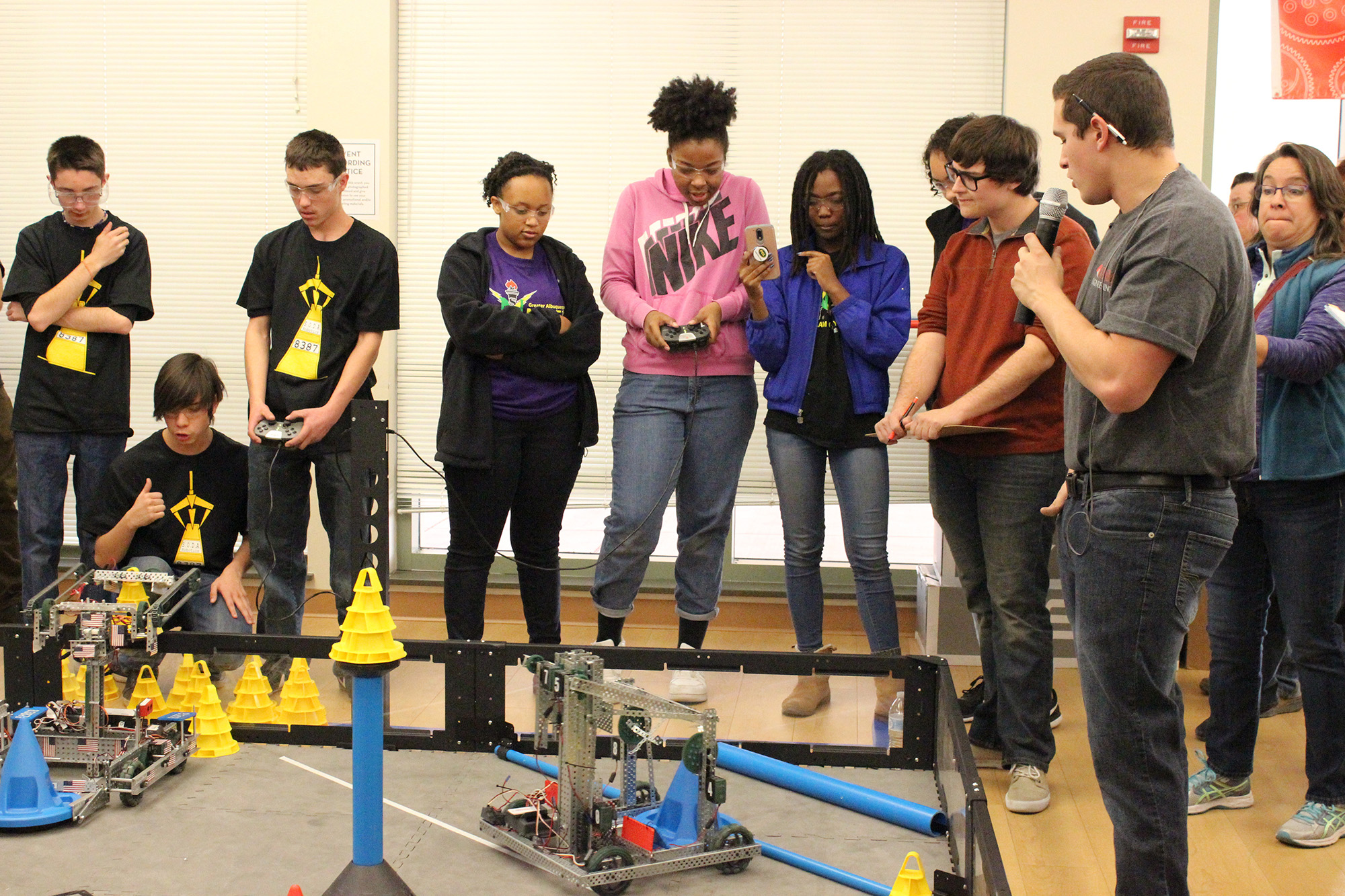 The competition, sponsored by the UNM School of Engineering, showcased teams that battle against each other with robots created from the VEX EDR design curriculum.
The VEX Robotics competition is one in a series of tournaments supported by the Robotics Education and Competition Foundation and various national, regional and local sponsors.
This event is one of a series of tournaments taking place internationally throughout the year. VEX competitions are recognized as the largest and fastest-growing competitive robotics programs for elementary schools, middle schools, high schools and college aged students around the world. VEX competitions represent over 20,000 teams from 45 countries that participate in more than 1,500 VEX Competition events worldwide. The season culminates each spring with the VEX Robotics World Championship, uniting top qualifying teams from local, state and international VEX Robotics events to crown world champions.