President Stokes visits the School of Engineering
April 13, 2018 - By Kim Delker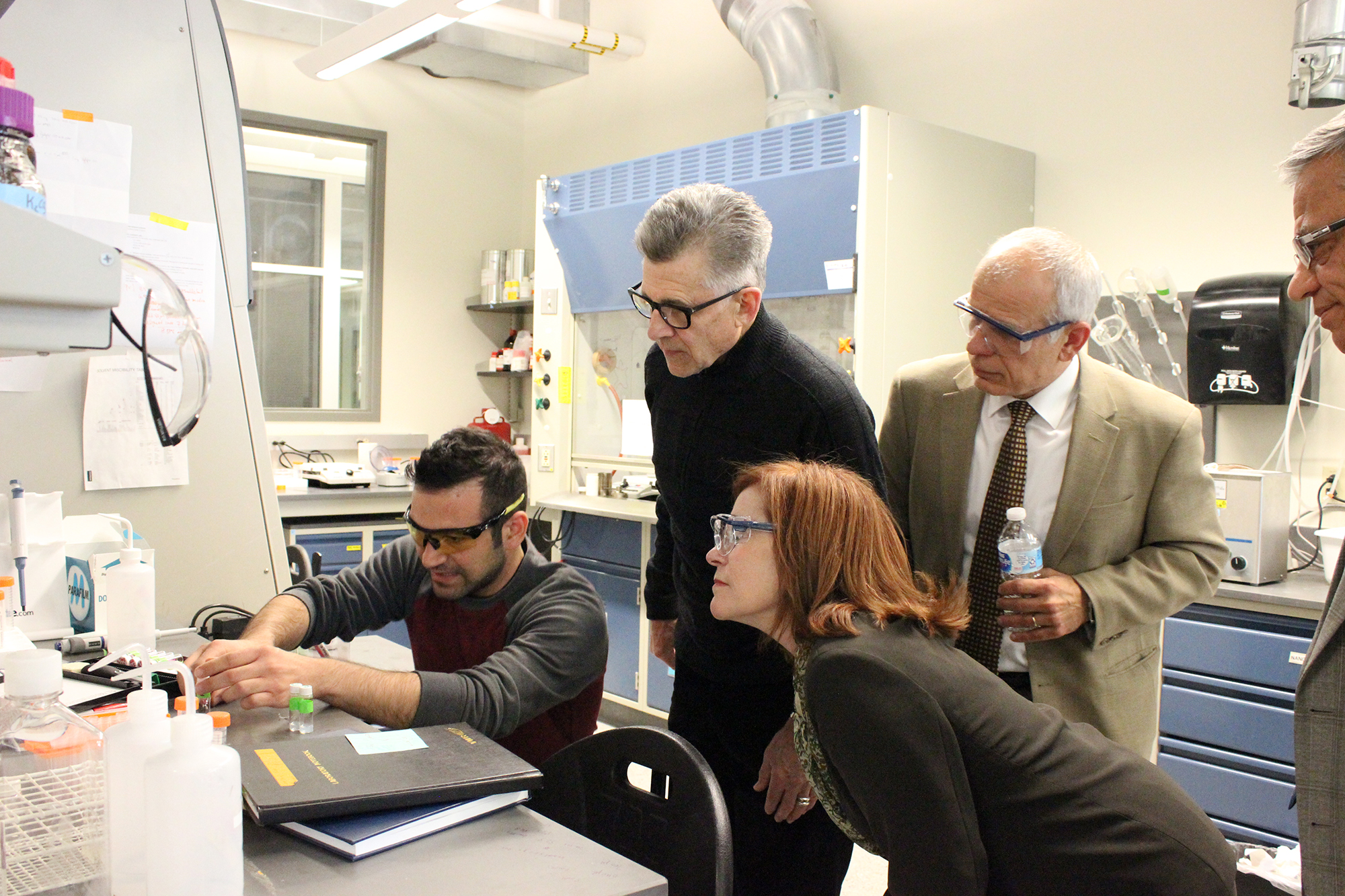 The University of New Mexico's president, Garnett Stokes, visited the School of Engineering on Friday afternoon (April 13), meeting with School leadership and touring several labs.
 She was greeted by Dean Christos Christodoulou, then met briefly with department and unit leaders in the School to learn about their areas. 
Stokes was then led on a series of lab tours, including Jeff Brinker's lab and the Civil Engineering structures lab, both in Centennial Engineering Center. Next, she visited the Formula SAE racecar lab in the basement of the Mechanical Engineering Building, where she was given a brief overview of the program by John Russell and Mike Arnold.
She concluded her tours with the Department of Electrical and Computer Engineering, where she visited the RF lab, the MARHES robotics lab and met with leadership and faculty in the department.