School of Engineering Convocation features Sen. Heinrich as keynote speaker
May 13, 2018 - By Kim Delker
The School of Engineering's spring 2018 Convocation ceremony was held at 7 p.m. May 12 at Dreamstyle Arena. U.S. Senator Martin Heinrich, who holds a bachelor's degree in mechanical engineering from the University of Missouri and took graduate classes at UNM, was the keynote speaker.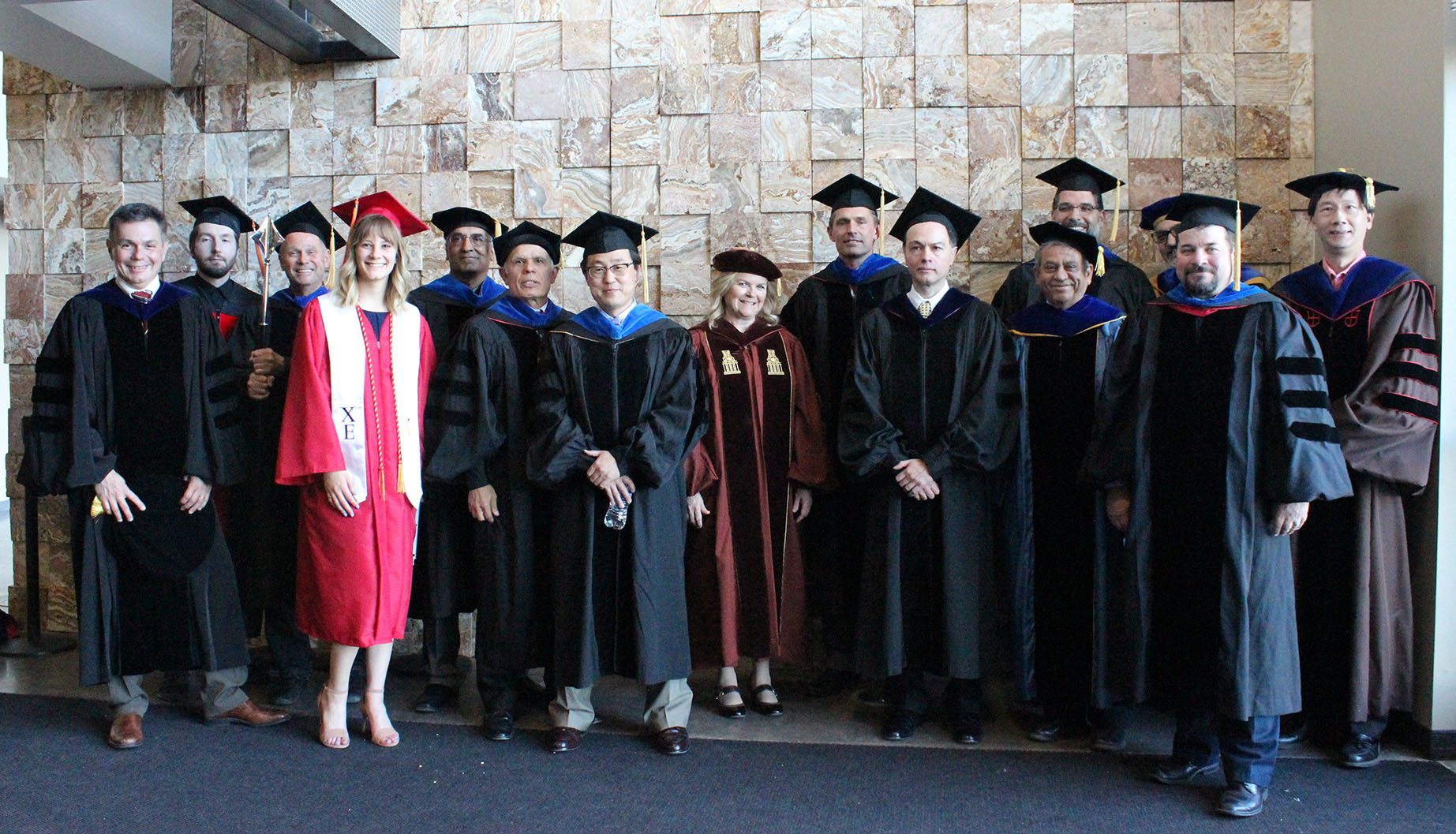 Heinrich addressed graduates about the challenges facing engineers and about his own personal journey as an engineering student to U.S. senator.
More than 400 students were eligible to receive degrees this semester, including students in undergraduate, master's, doctoral and various interdisciplinary programs.
For the first time, the event was livestreamed via the School's Facebook page at UNMEngineering and is available there for viewing. The ceremony video will also be available on the School's YouTube page soon.