School of Engineering sponsors EUREKA! program for honors students
June 20, 2018 - By Kim Delker
Nineteen honors students from local and area high schools visited The University of New Mexico for two weeks this month in a new program designed to immerse students in university life.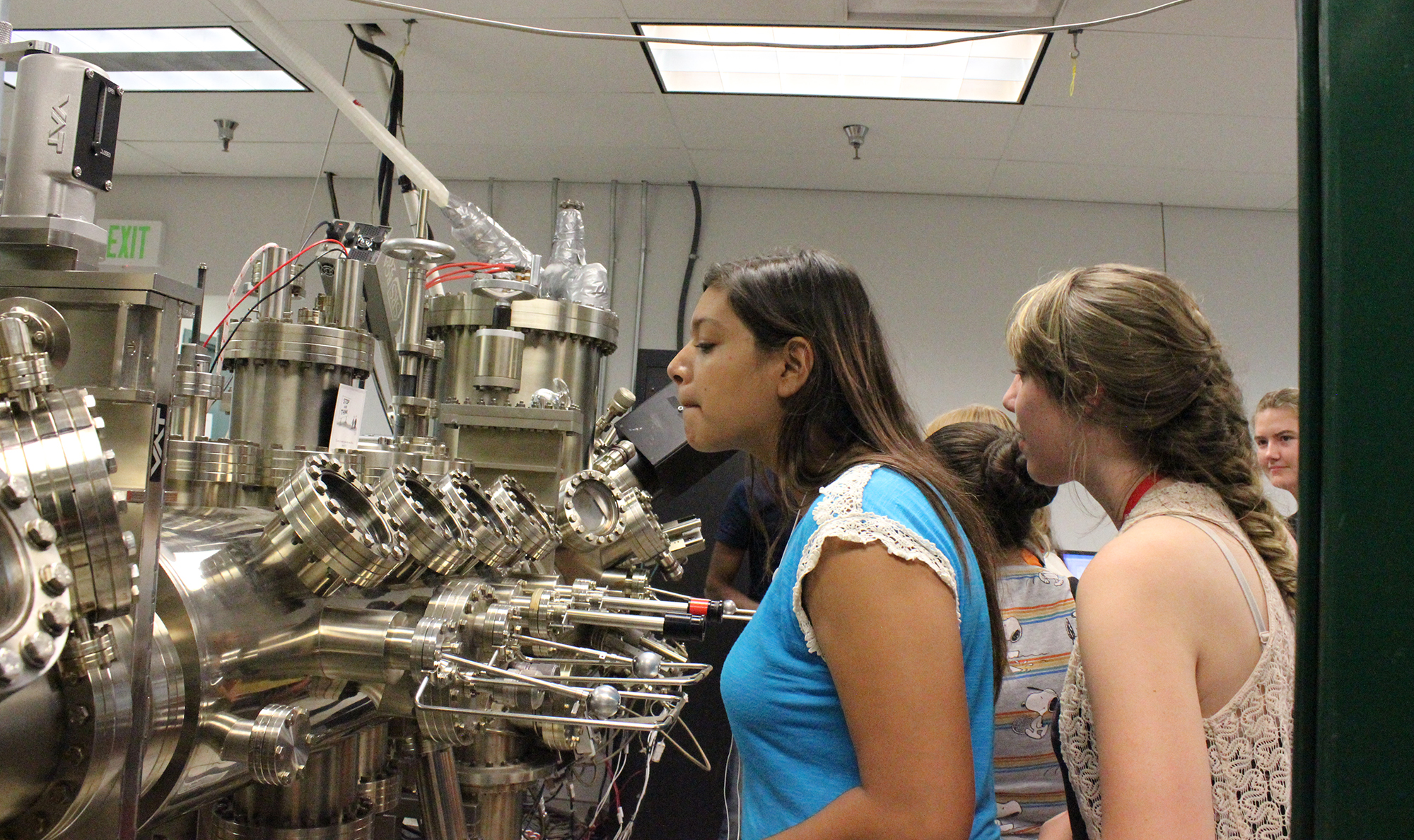 EUREKA! was organized by the Honors College in collaboration with the Anderson School of Management and the School of Engineering with the goals of engaging exceptional high school students, introduce them to UNM as a destination learning space, and invigorate them through a unique summer research, creative, and entrepreneurial experience, said Gregory Lanier, dean of the Honors College.
The program, which was held June 3-15, was targeted toward high academic-achieving high school juniors and incoming seniors who meet the Honors College admission criteria. Participants had an interest in developing leadership skills and in gaining hands-on engineering and business applications.
Students selected for the program were housed in a UNM residence hall, provided with all meals and were chaperoned by UNM staff. Students were also offered guided tours of campus, including labs like the Center for High Technology Materials, and Albuquerque landmarks, such as the New Mexico Museum of Natural History and Science and the Sandia Tram.
The program was structured in three parts. The engineering component, directed by Ganesh Balakrishnan, an electrical engineering professor, tasked students with developing innovative approaches to solve real-life challenges involving solar energy and renewable, sustainable energy systems. The entrepreneurship and marketing component, taught by Stacy Sacco, a lecturer in Anderson School of Management, and Gavin Leach, a communications lecturer, provided students with information about approaches to developing and marketing their innovations. Finally, the leadership component, taught by Lanier, gave students a crash course in teambuilding and transformational leadership principles.
Students were divided into several groups, with each assigned a country to research, including its history, politics, and energy needs. The first part of the EUREKA! program gave students an opportunity to learn about different forms of energy, such as solar, wind, nuclear, and petroleum-based fuels. They were then assigned to come up with an energy solution for their assigned countries. The countries were Canada, France, the Congo and the Maldives.
On the final day of EUREKA!, each student team presented their findings on the country they were assigned. Presentations were made at a luncheon, where families were invited as well as many UNM staff involved in the program.
Lanier said he was encouraged by the interest in the program and the students' performance and growth.
"We accomplished exactly what we hoped to accomplish," he said. "We've showcased the tremendous resources we have at UNM and have shown how good the quality of instruction is at the undergraduate level. We hope to see every one of you back here as students."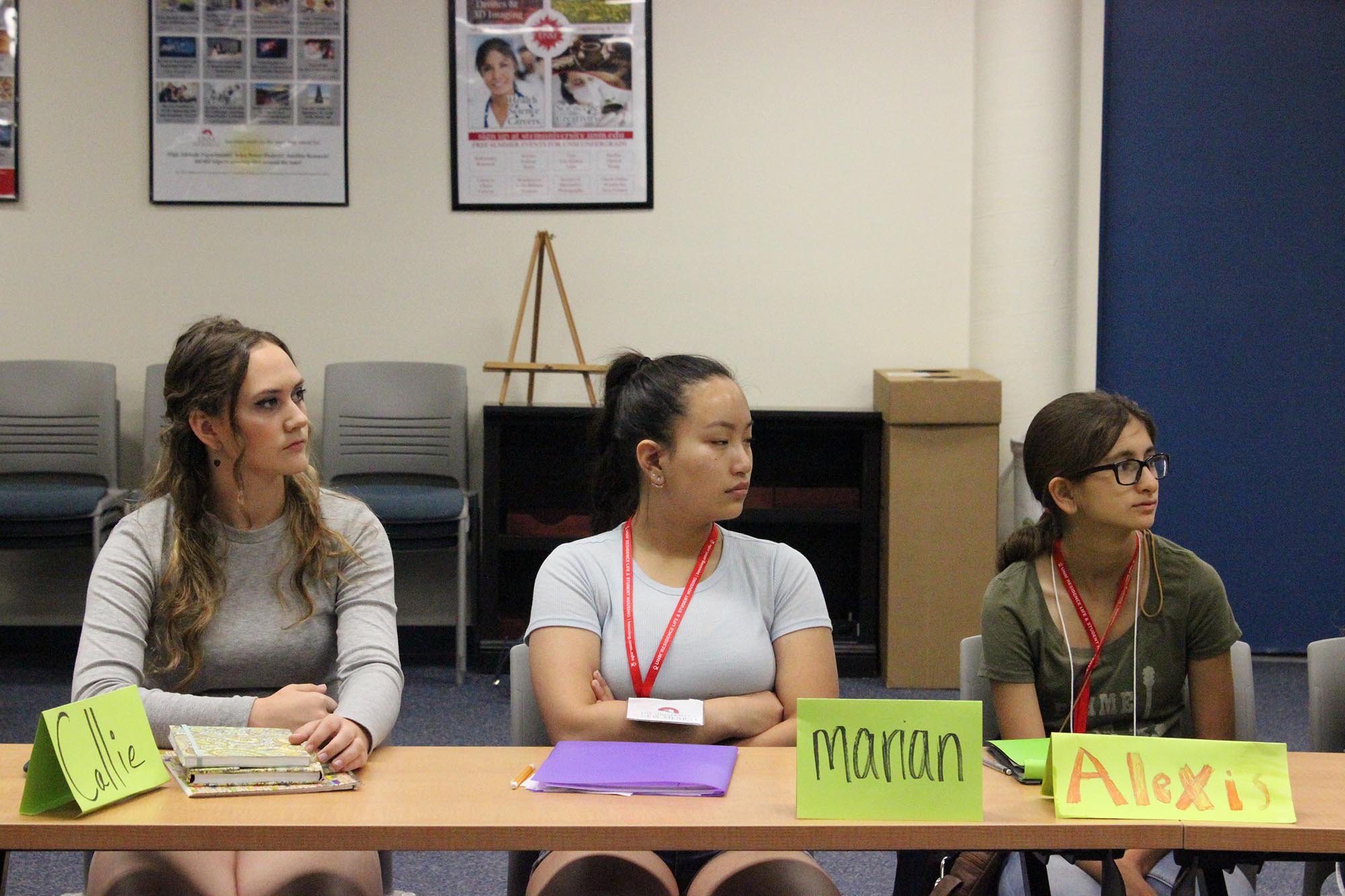 Of the 19 who participated, 16 were females. Christos Christodoulou, Jim and Ellen King Dean of Engineering and Computing, said attracting more females into engineering is a major goal of the School, so he was encouraged to see so much interest.
Natalie Romero, a student as Volcano Vista High School, said she enjoyed the program and is considering studying biomechanical engineering in college and is definitely considering UNM.
Her mother, Maria, attended the final presentation luncheon and was impressed with the change she saw in her daughter.
"I can see it's helped her to be more confident," she said. "Public speaking isn't so scary for her anymore."
Callie Eppich, a student at the Public Academy for Performing Arts in Albuquerque, said she is a dancer but is interested in pursuing an engineering-related career because she is interested in biomechanics of movement. She said she will likely choose UNM.
"UNM has a really good program in biomedical engineering," she said.
Both deans said they hoped that this program will result in participants enrolling at UNM in the future.