Currie selected as senior director of development for School of Engineering
August 16, 2018 - By Kim Delker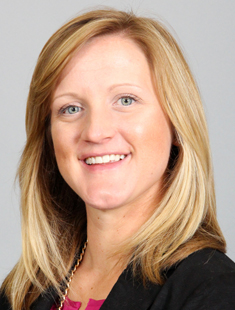 Leslie Currie, who joined The University of New Mexico School of Engineering development team as director of development in June 2017, has been promoted to senior director of development, effective Aug. 9.
A native of Oregon, Currie joined UNM after serving as executive director of alumni and development at Texas A&M University-Kingsville Foundation. From 2013-2015, she was director of development for the Irma Lerma Rangel College of Pharmacy at Texas A&M. Before that, she held a variety of development positions in Texas. She also served in the Peace Corps in the Fiji Islands from 2008-2010.
Currie received her bachelor of arts degree in fine art from the University of Dallas in 2004 and her MBA from the University of Dallas Graduate School of Management in 2006.
Currie succeeds Kara Clem, who left UNM for a position outside the university.