ECE student receives AFRL Outstanding Scholar Award
August 8, 2018 - By Kim Delker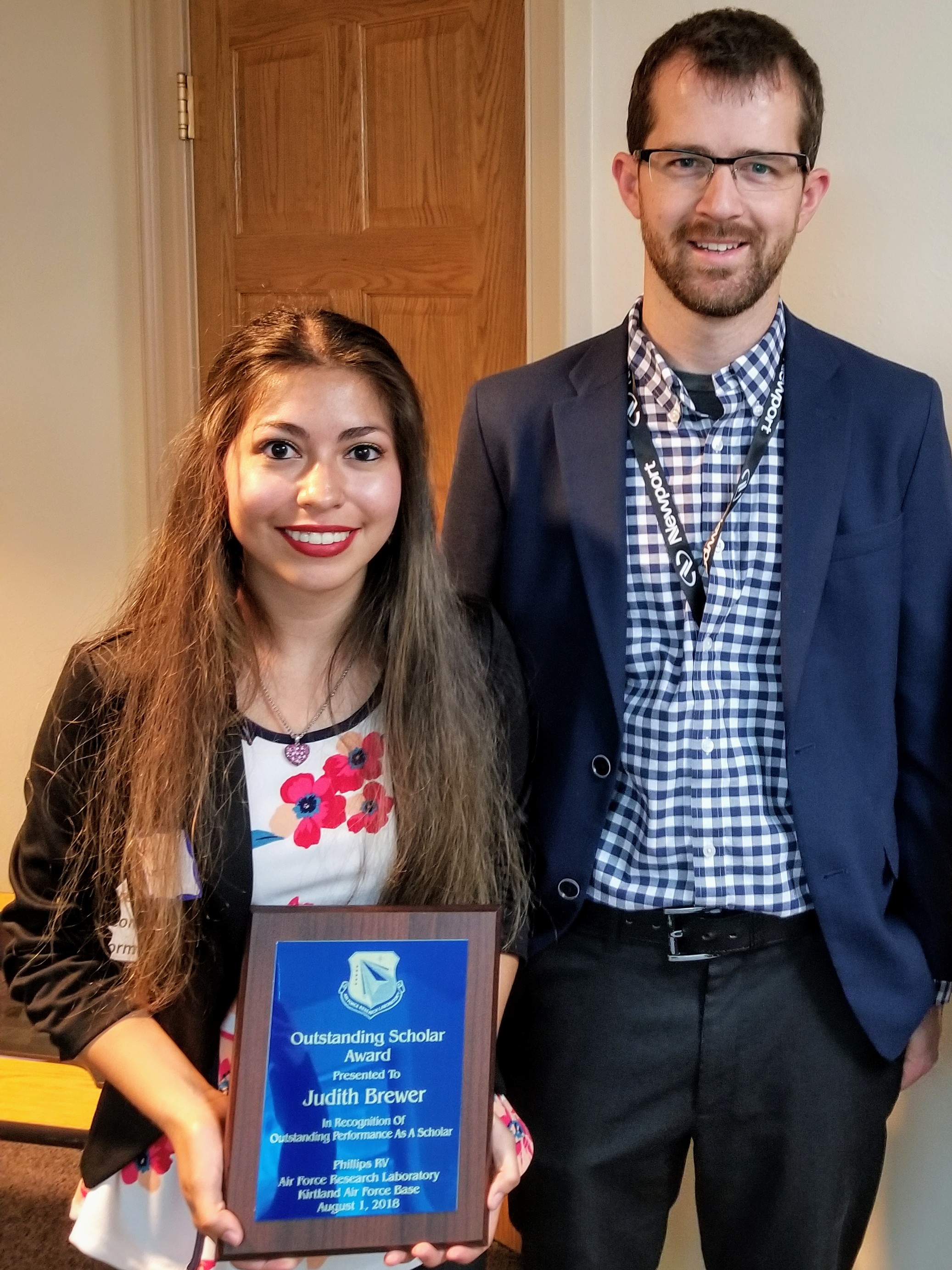 Judith Brewer, a junior in electrical engineering at UNM, was awarded the Air Force Research Laboratory (AFRL) Outstanding Scholar Award at a ceremony on August 1.
Brewer was one of only 6 out of 177 summer scholars at AFRL who received the award at the Kirtland Air Force Base location and was the only female. 
The AFRL Scholars Program offers stipend-paid summer internship opportunities to undergraduate- and graduate-level university students pursuing STEM degrees, as well as upper-level high school students. Interns gain hands-on experiences working with full-time AFRL scientists and engineers on cutting-edge research and technology and are able to contribute to unique, research-based projects. Graduate interns are able to collaborate with AFRL on current research and incorporate the research into their graduate work.