Networking Social a success for the School of Engineering
September 14, 2018 - By Kendall Tipton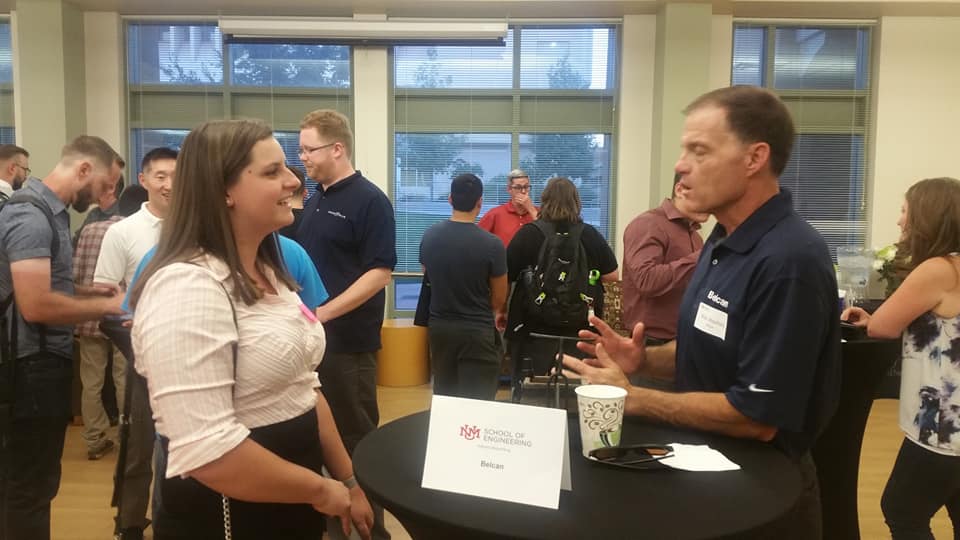 The University of New Mexico School of Engineering held its annual Industry Networking Social on Sept. 11 in Centennial Engineering Center's Stamm Commons.
The annual event, which featured over 30 companies and government organizations, is a chance for students and faculty to network with potential employers in a relaxed and laid-back atmosphere.
This year, the event brought in over 200 student participants and around 50 company representatives from companies including CITGO, the Aerospace Corporation, Facebook, Booz Allen Hamilton, the national laboratories and many more.