School of Engineering booth wins award at Discovery Festival
November 20, 2018 - By Kim Delker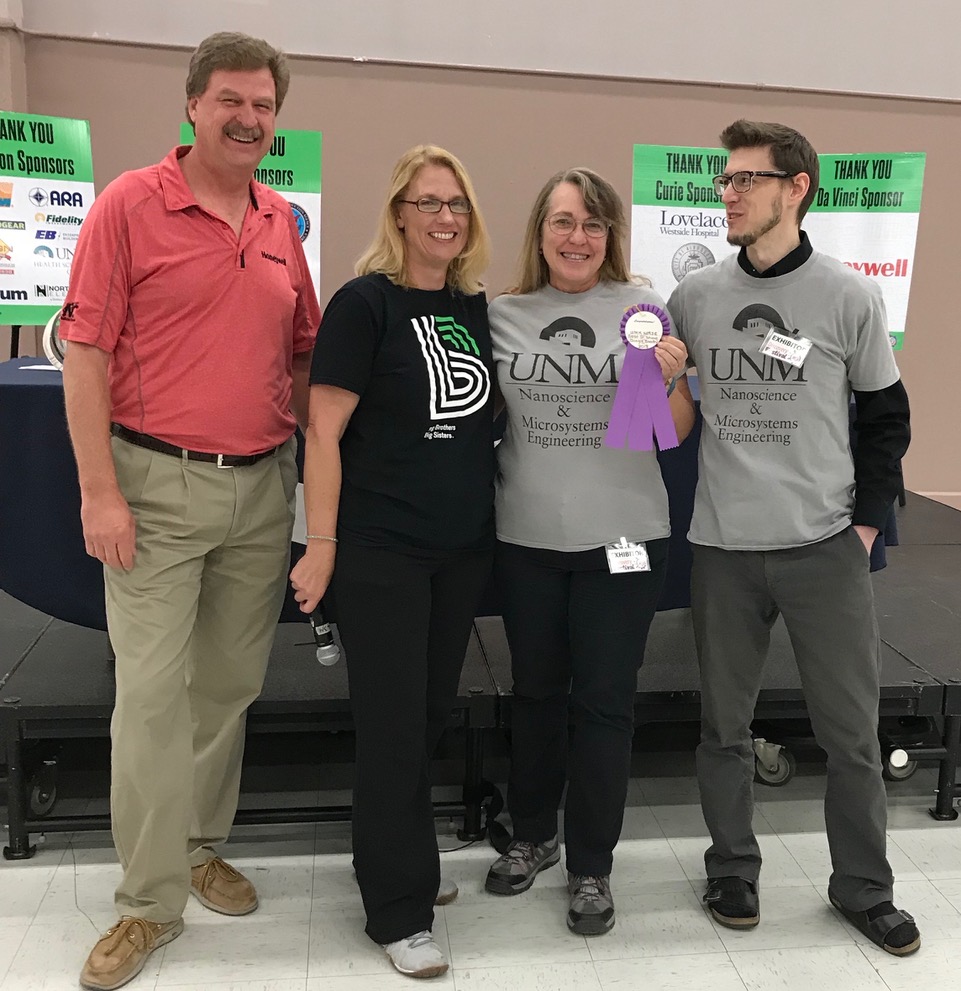 The University of New Mexico Nanoscience and Microsystems Engineering (NSME) program was runner-up for the single-booth best of show at the Big Brothers Big Sisters Discovery Festival on Nov. 9 at the Albuquerque Convention Center.
UNM had several booths at the event, including a college recruiting table, the UNM medical examiner's office (with real animal parts) and the Nanomanufacturing Systems for Mobile Computing and Mobile Energy Technologies Nanosystems Engineering Research Center (NASCENT NERC) and Quantum Energy and Sustainable Solar Technologies Engineering Research Center (QESST ERC) table where students printed LED circuits with conductive paints and inks.
At the NSMSE table, students got to chew chocolate and gum at the same time and dive into other adventures in chemistry using the National Institute for STEM Education Let's Do Chemistry kits.
The annual event drew 3,500 K-12 students from Albuquerque and surrounding areas, a record for the annual fair.