UNM researcher develops technology aimed at preventing injury and deaths in a fire
UNM researcher develops technology aimed at preventing injury and deaths in a fire
January 24, 2019 - by Mary Beth King
Firefighters entering a burning building step into a critically risky and potentially lethal environment. Smoke and flames combined with unfamiliar environments, compounded by stress and anxiety complicate accurate decision making. How a firefighter handles this combination of factors is a matter of life or death.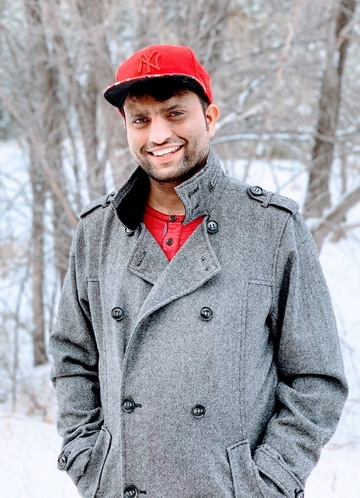 University of New Mexico Electrical and Computer Engineering (ECE) student Manish Bhattarai will present a project he has been working on to the New Mexico Legislature on Feb. 11. End-to-End Training of Deep Learning Systems for Scene Understanding, Path Planning and Navigation, 3D Scene Reconstruction is innovative research aimed at preventing injury and deaths in a fire.
The project is part of an NSF-EAGER grant named Next Generation Connected and Smart Cyber Fire Fighter System, whose principal investigator is ECE professor Manel Martínez-Ramón. He has already presented his project in the Shared Knowledge Conference 2018 and was selected as one of the projects to be presented at the 2019 New Mexico Legislature.
"The audience at the conference, especially the firefighters present, were really impressed with what we are doing. They were particularly interested in the deployment of this technology in fighting wildfires like the recent deadly Camp and Woolsey Fires that claimed 31 lives," said Bhattarai. "This work has also been presented to a firefighter team. They really appreciated the novelty of the proposed system."