Femurs, cadavers and more: Perry Initiative for high-school girls coming to UNM on June 1
May 23, 2019 - By Kim Delker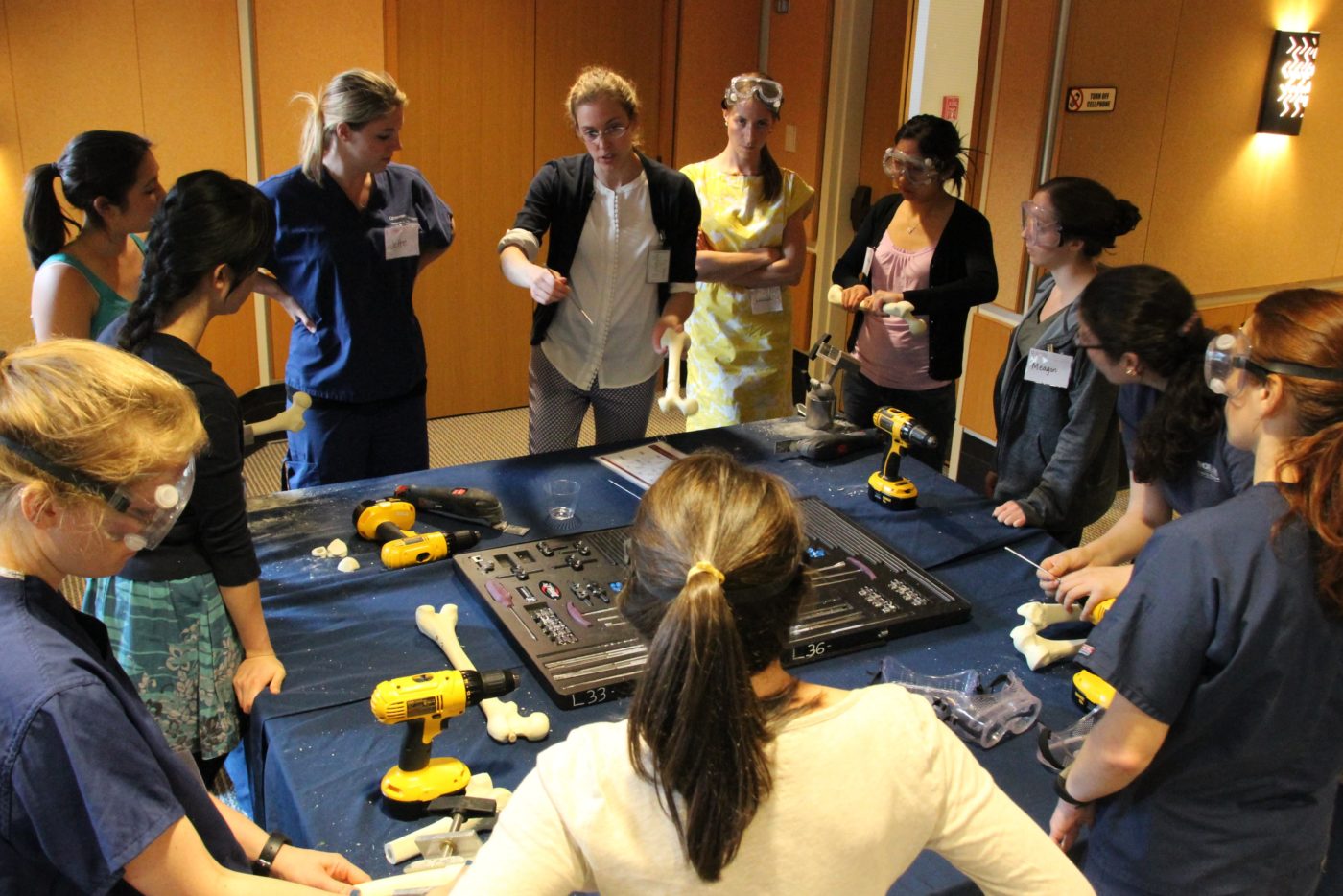 The University of New Mexico will host the Perry Outreach Program to recruit high school females from New Mexico and surrounding states into engineering and medicine.
The Perry Outreach Program was created in 2009 by the Perry Initiative, a nonprofit organization dedicated to inspiring women to become leaders in orthopaedic and engineering careers. The program is held at more than 30 locations nationwide, and UNM is proud to be one of them. Every year, female high school students apply to the program online, and ultimately 40 are selected by the Perry Initiative.
The Perry Outreach Program will be held at UNM's Domenici Center (northeast building) on June 1 from 8:30 a.m. to 3:30 p.m.
Christina Salas, an assistant professor of the Department of Orthopaedics & Rehabilitation and special assistant in the School of Engineering for Health Sciences Center relations, is organizing the program. She said the one-day program allows students to get unique, hands-on experiences with engineering and medicine.
"The participants spend the day performing mock surgeries using real orthopaedic implants, they learn to suture, we have a human cadaver arm that is dissected so the students can learn the anatomy of the arm and hand, even pulling tendons to make fingers move," she said. "In addition, we have engineering students and faculty give presentations on engineering in medicine, and orthopaedic faculty and residents talk about medical school and orthopaedics in particular."
Salas said at lunch, after the students have repaired broken femurs, some of her engineering students will bring out a load frame similar to one in her biomechanics lab so they can test the quality of the fixation of the femurs.
The winning team (with the repaired femur that holds the greatest load without fracturing) gets goodie bags with School of Engineering and Health Sciences Center giveaways.
Salas said that UNM has been hosting the Perry Outreach Program for nearly a decade, reaching about 300 high school students. In just eight years, she said, results are being seen.
"I have even had some students who participated in the event join my research lab once they were enrolled in our engineering undergraduate program," she said. "We are working to collect data for New Mexico, but as a national organization, more than 80 percent of Perry Initiative participants pursue degrees in STEM fields, so there is great promise that this program is helping to attract females into these fields."
For additional details of the day, check out the detailed schedule and map.