Art event in Santa Fe pays tribute to a female pioneer in civil engineering
August 23, 2019 - by Kim Delker
A variety of unique art pieces, from Native American rugs to pottery and more, donated by a history-making alumna, will be on display and available for purchase at a School of Engineering event September 6 in Santa Fe.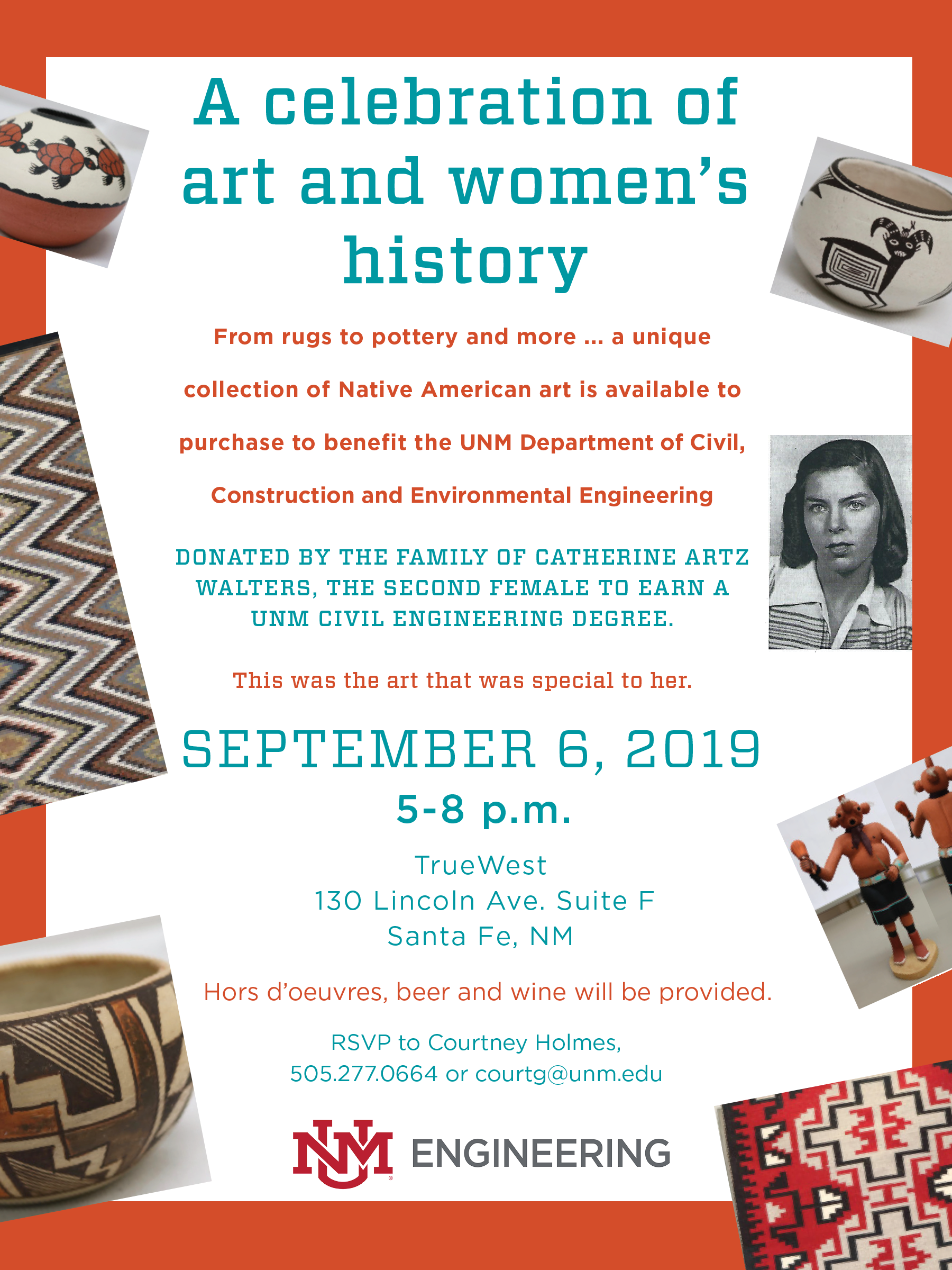 The Walters Collection event will be 5-8 p.m. at True West, 130 Lincoln Ave. Suite F, Santa Fe, and will benefit the UNM Department of Civil, Construction and Environmental Engineering.
The collection includes many moderately-priced pieces and can be found here.
The collection was recently donated to the School of Engineering by the family of Catherine Artz Walters, who earned a bachelor's degree in civil engineering from UNM in 1949. She was the second female to earn a civil engineering degree at UNM.
Walters was born in Washington but grew up in Colorado and was motivated to work her way out of poverty by studying at The University of New Mexico, working for professors while earning her degree.
During her lifetime, she worked as an engineer and raised two sons. She also was an avid supporter of women's rights and was an early member of the National Organization for Women. Walters also was an art lover, collecting many unique Native American art pieces. After her death in 2017, her family decided to honor her, and benefit the academic department that gave her so many opportunities, by donating this collection and making it available for purchase at True West gallery.
The event will feature a reception with hors d'oeuvres, beer and wine provided. To RSVP, please contact Courtney Holmes at (505) 277-0664 or courtg@unm.edu