UNM Resilience Colloquium examines solutions to environmental challenges
August 8, 2019 - By Kim Delker
The University of New Mexico was the host for the fourth annual UNM Resilience Colloquium on Aug. 6-7.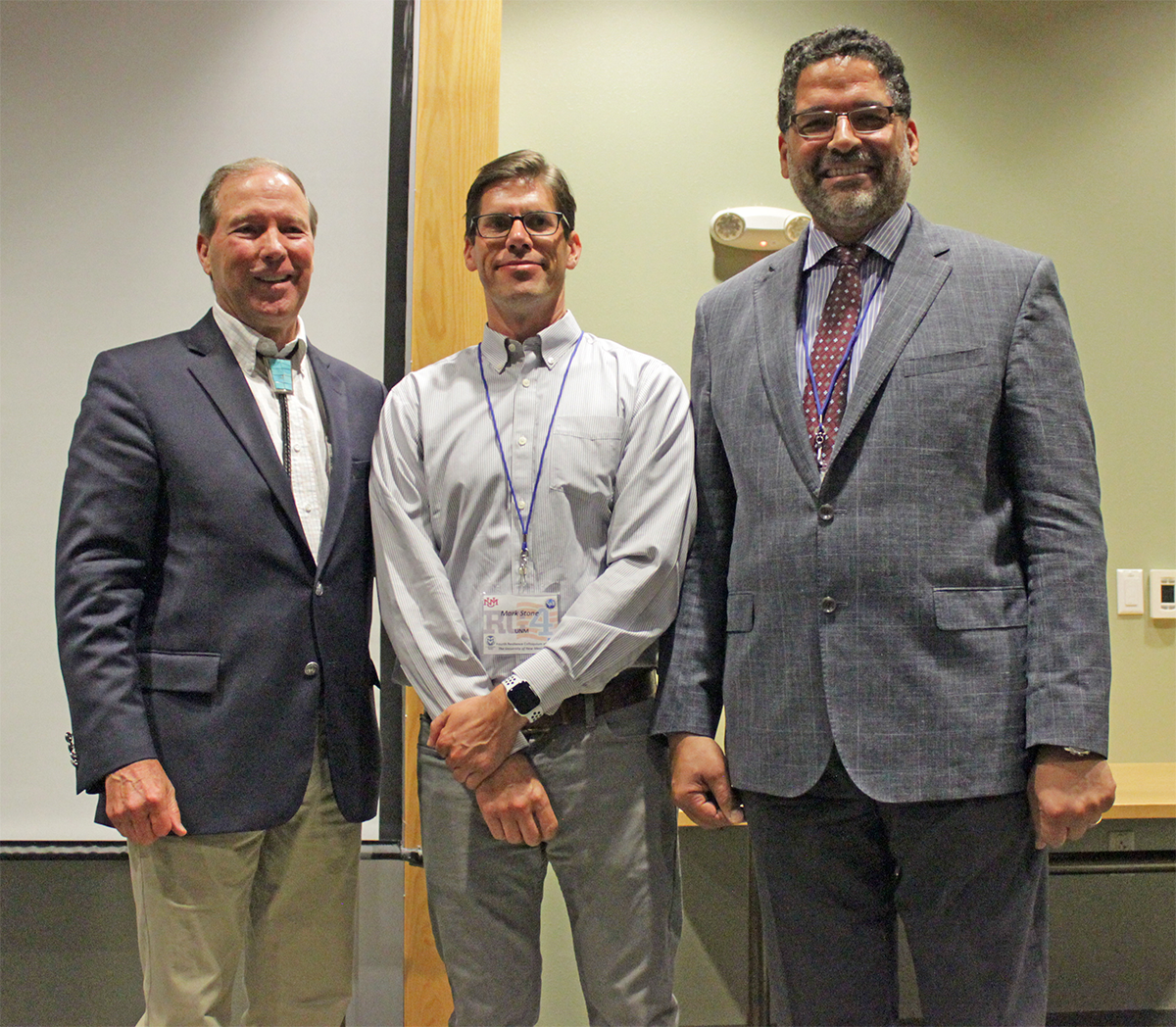 From left: U.S. Sen. Tom Udall, Mark Stone, Mahmoud R. Taha
The two-day event was organized by the UNM Resilience Institute, a research center in the School of Engineering focused on promoting resilience-based research and applications to address global challenges such as climate change, aging populations and infrastructure, sustainable food-water-energy systems, and economic inequalities.
Mark Stone, director of the Resilience Institute and an associate professor in the Department of Civil, Construction and Environmental Engineering, said the goal of the colloquium was to explore interconnections between urban and rural communities and landscapes using Albuquerque as a case study. This concept was explored through speakers, presentations, panels and working groups.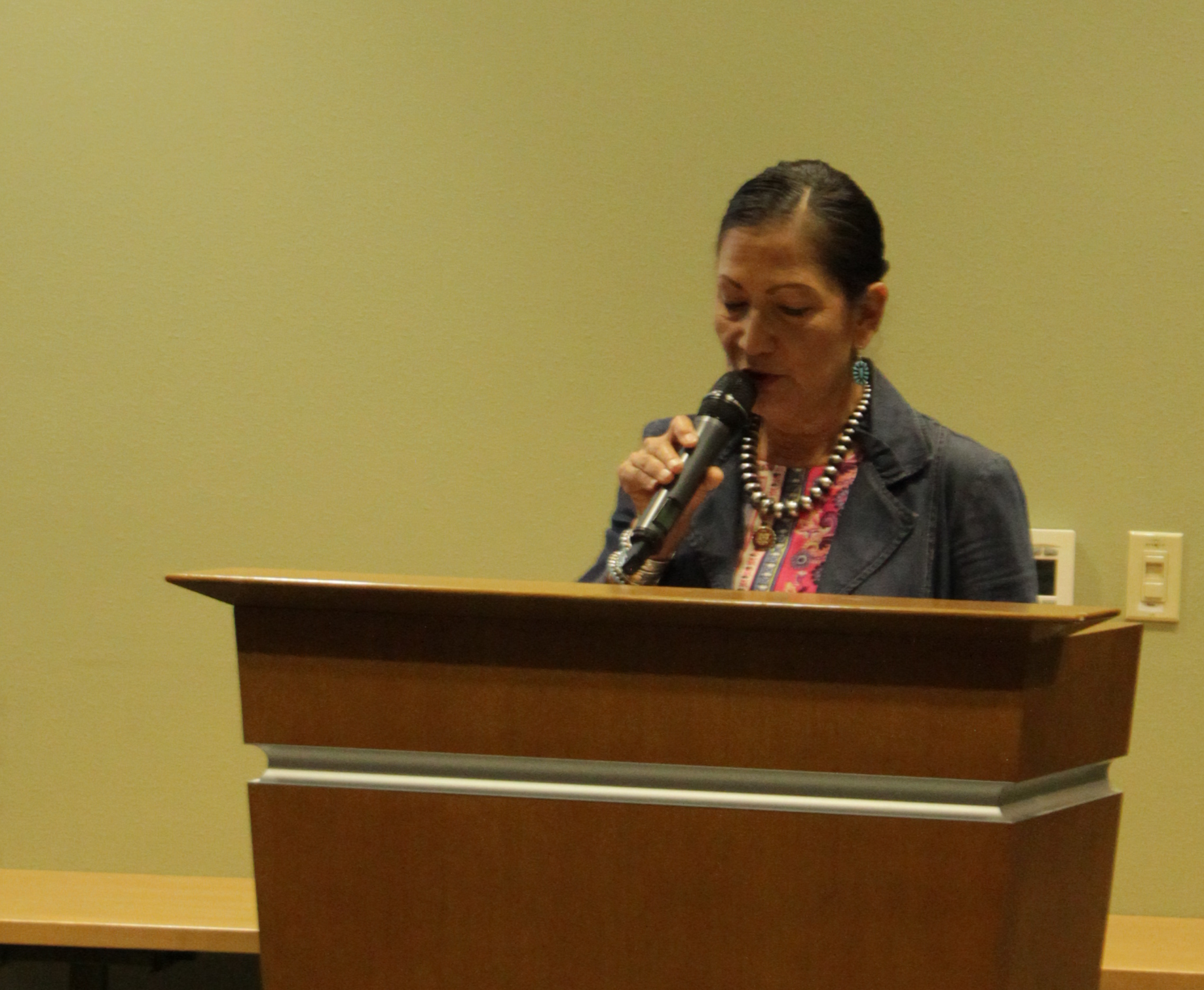 U.S. Rep. Deb Haaland
U.S. Rep. Deb Haaland kicked off the first day of the conference, and U.S. Sen. Tom Udall spoke during lunch the first day. Each gave a synopsis of the federal landscape in terms of climate and environmental policy and committed themselves to supporting research, education and advocacy in the area of resilience.
Rep. Melanie Stansbury of the New Mexico House of Representatives, District 28, opened the conference on day 2, and Rep. Abbas Akhil of District 20 led a panel discussion on energy systems the first day.
Speakers included researchers from around UNM, including Heather Himmelberger of the Southwest Environmental Finance Center, and faculty from the Department of Civil, Construction and Environmental Engineering, as well as the Department of Biology, Department of Political Science, the Anderson School of Management, and the UNM Indigenous Design + Planning Institute. In addition, faculty from universities such as New Mexico State University; University of Minnesota, Duluth; Washington State University; University of Illinois, Urbana-Champaign; University of Wyoming; University of Pittsburgh; and experts from Sandia National Laboratories, The Nature Conservancy, The Sierra Club, U.S. Bureau of Reclamation and other organizations led discussions.
Around 200 people attended the conference, which was held in Centennial Engineering Center.
The colloquium was sponsored by UNM, the National Science Foundation, the New Mexico Department of Transportation, and the 100,000 Strong in the Americas program.