UNM a co-host of Society of Hispanic Professional Engineers regional conference
UNM a co-host of Society of Hispanic Professional Engineers regional conference
November 19, 2019 - By Kim Delker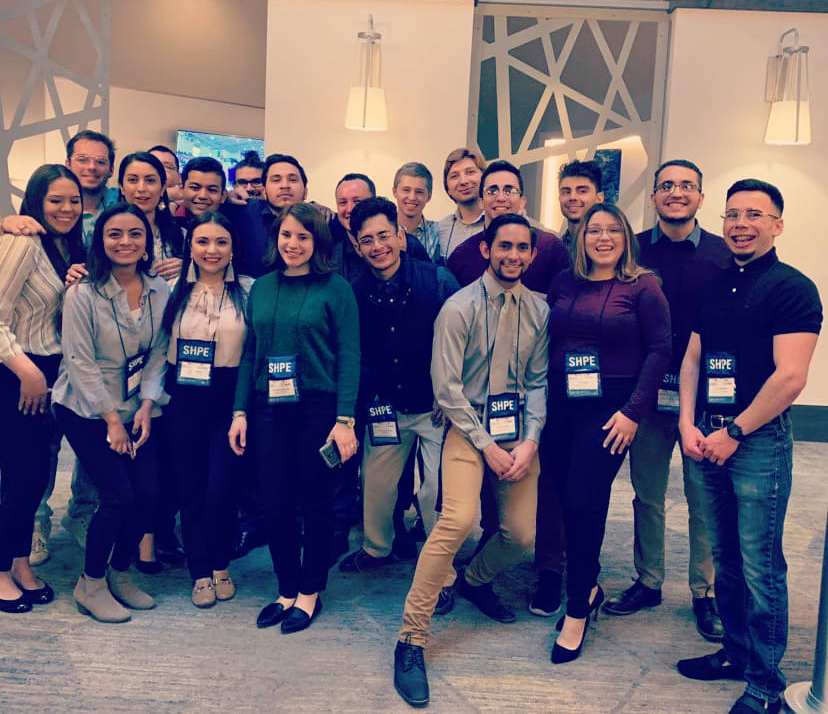 Regional Leadership Development Conference of the Society of Hispanic Professional Engineers in 2019
The University of New Mexico will be a co-organizer of the Regional Leadership Development Conference of the Society of Hispanic Professional Engineers (SHPE) that will be held in Albuquerque next year.
The conference for Region 3 will be held Feb. 28-March 1 at Crowne Plaza. UNM is partnering with New Mexico Institute of Mining and Technology to organize the event.
Stacie Hernandez, a senior in the Department of Electrical and Computer Engineering and regional conference chair, said they expect more than 200 participants at the conference. Region 3 includes several states in addition to New Mexico: Colorado, Wyoming, Utah, Kansas, Nebraska, Montana, Idaho, North Dakota and South Dakota.
SHPE's mission to is empower Hispanics in the STEM fields by offering support and development to create strong and influential leaders.
Those interested in being a sponsor or in attending the conference should contact Hernandez at stacie11@unm.edu. Information about sponsorship can be found online.