UNM wins awards at National Association of Homebuilders event
January 29, 2020 - by Kim Delker
Students and faculty from The University of New Mexico attended the National Association of Homebuilders (NAHB) International Builder's Show and Student Competition held Jan. 20-22 in Las Vegas, coming back with honors.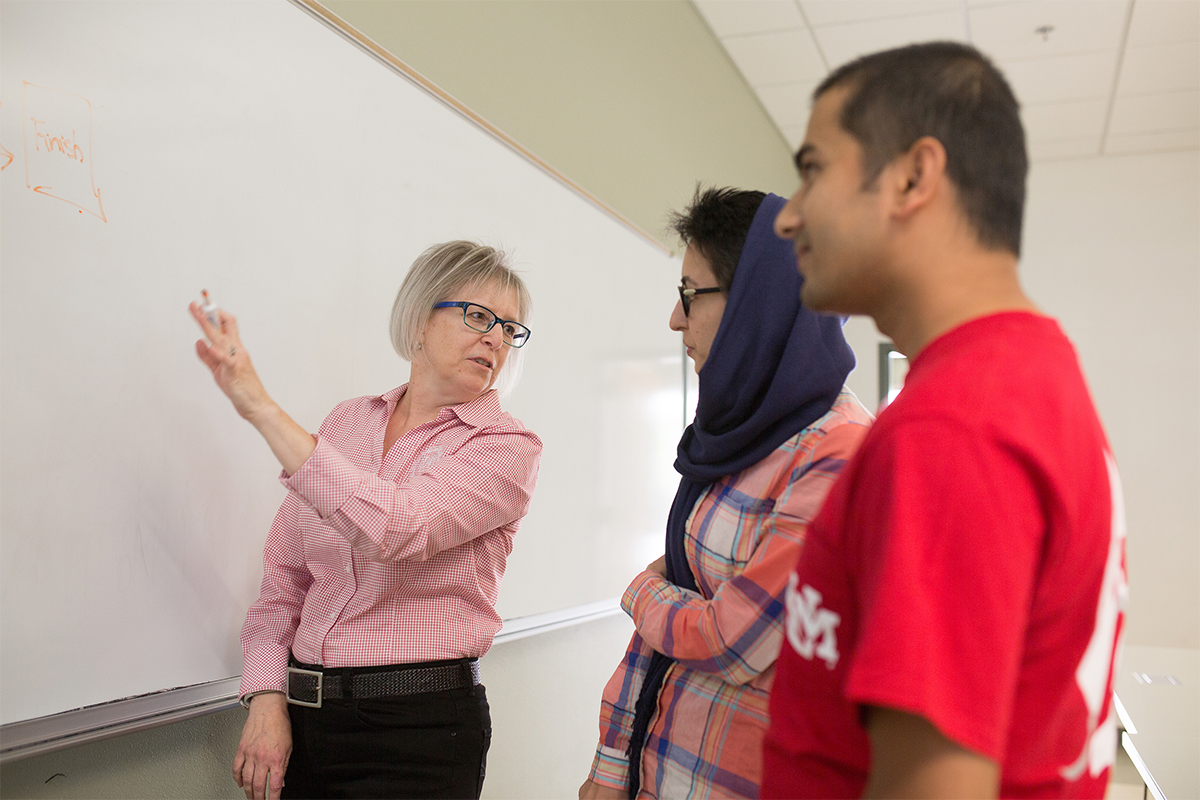 Professor Susan Bogus Halter (left) with students
Students Mikaela Smith, Jakeline Lopez Mendez, and Josiah Tipton represented the UNM Lobo Builders NAHB Student Competition, finishing in 10th place out of 40 schools. The annual competition is one of the highlights of the International Builders' Show. The competition gives students the opportunity to apply skills learned in the classroom to a real construction company by completing a management project/proposal. Proposals are submitted to a group of construction company executives who act as judges, and students defend their proposals to the judges in front of an audience.
Also, Susan Bogus Halter, professor in the Department of Civil, Construction and Environmental Engineering and AGC Endowed Chair, was named Outstanding Educator of the Year for 2019 by NAHB. This award recognizes and encourages high-quality standards in teaching construction education. Educators are recognized for their voluntary extracurricular activities, activities with construction industry organizations, as well as their construction experience and professional activities. Nominations are made by fellow faculty members, students, construction professionals, or by their local homebuilders' association.