Construction to begin on new facility for Formula SAE racecar program
June 29, 2020 - by Kim Delker
The University of New Mexico campus and labs have been uncharacteristically quiet the last few months due to the COVID-19 pandemic, but at least in one part of campus, that is about to change.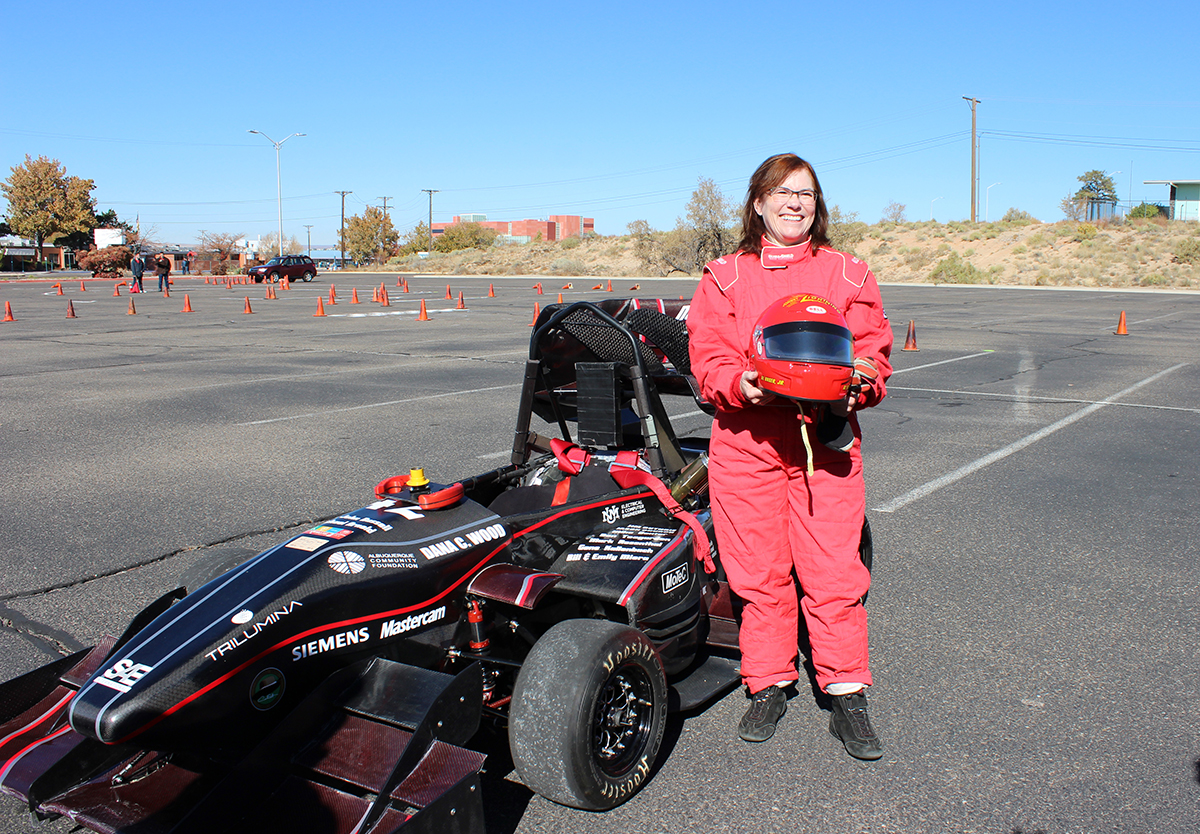 UNM President Garnett Stokes
Construction is slated to begin in mid-July on the new lab space for the UNM Formula Society of Automotive Engineers (FSAE) program. The 7,000-square-foot space on the ground floor of the Farris Engineering Center will be dedicated to the FSAE program to replace the aging and cramped space in the basement of the Mechanical Engineering Building.
Bradbury Stamm Construction was selected for the project. The construction is slated to be complete in October 2020, and the program will likely move in over the winter break, with faculty and students being able to use the new space in spring 2021.
In 2018, the FSAE program received a $1.5 million gift from the estate of School of Engineering alumnus Dana C. Wood. The new lab will be named the Dana C. Wood FSAE Racing Lab.
The Wood gift was part of a $3 million gift to the School of Engineering, which was the largest in the School's history. The rest of the gift went to the Department of Civil, Construction and Environmental Engineering for the upgrade of a structures and materials lab in the Centennial Engineering Center and for an endowed faculty position for advanced construction and materials technologies.
The LOBOmotorsports FSAE program is housed in the Department of Mechanical Engineering but also partners with other departments, such as the Department of Electrical and Computer Engineering.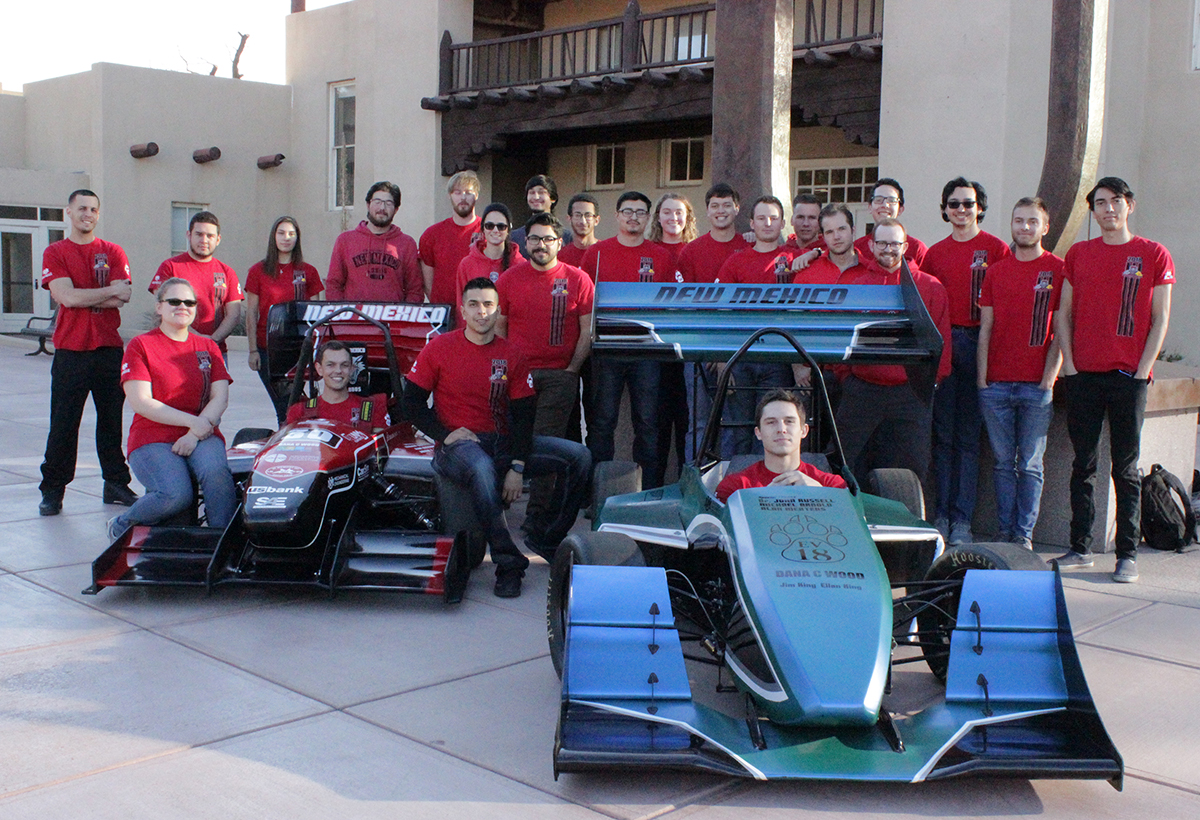 The LOBOmotorsports FSAE team
Wood, a native of Gallup, New Mexico, received a bachelor's degree in 1977 and a master's degree in 1990, both in civil engineering from UNM. He died after a long battle with cancer in 2013.
Wood's first job out of college was for Bohannan Huston, Inc. His lifelong passion for computers was put to good use when Bohannan Huston started a spinoff company called Diginetics that developed one of the first CAD programs for civil engineering. He helped write the software that was sold to other engineering firms in the United States and eventually rose to lead Diginetics.
Later, Wood developed a software called PowerMerge, which would sync a user's files on different computers before the Internet and "cloud" were pervasive. He and his associates also launched Leadertech, a company that had offices in Albuquerque and Los Angeles.