Alumna receives Tau Beta Pi fellowship
July 14, 2020 - by Kim Delker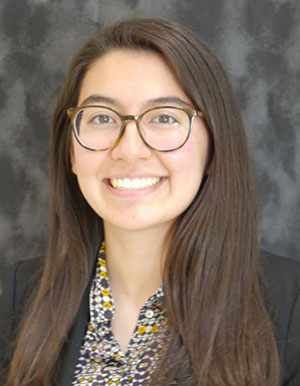 Maria Kelly, who received a bachelor's degree from the Department of Chemical and Biological Engineering at The University of New Mexico, has been awarded a Tau Beta Pi fellowship.
While at UNM, Kelly was the New Mexico Beta chapter corresponding secretary and has worked to support women in engineering and encouraging girls to pursue STEM careers. She served as the treasurer and president of UNM's Society of Women Engineers section and helped plan several STEM outreach activities with local Girl Scout troops. She has spent three years at Sandia National Laboratories working in renewable energy, specifically developing new catalysts for fuel cells and studying alkaline rechargeable batteries.
Kelly will pursue a Ph.D. in chemical engineering at the University of Colorado at Boulder, and eventually would like to join the research staff at a national lab.