'Zia Rising' wins student contest for LoboDrome design
October 16, 2020 - by Kim Delker
We asked, and the people answered.
The School of Engineering is planning to design and build an outdoor netted drone facility called LoboDrome that will be located in the Centennial Engineering Center courtyard, but what should it look like? Students in Fernando Moreu's Civil Engineering 424/524 class had some ideas.
Eleven teams in the Structural Design in Metals class submitted designs. The designs were shared with participants of the October 3 Engineering in Action "LoboDrome" virtual event, and the designs were put out for a vote via a survey.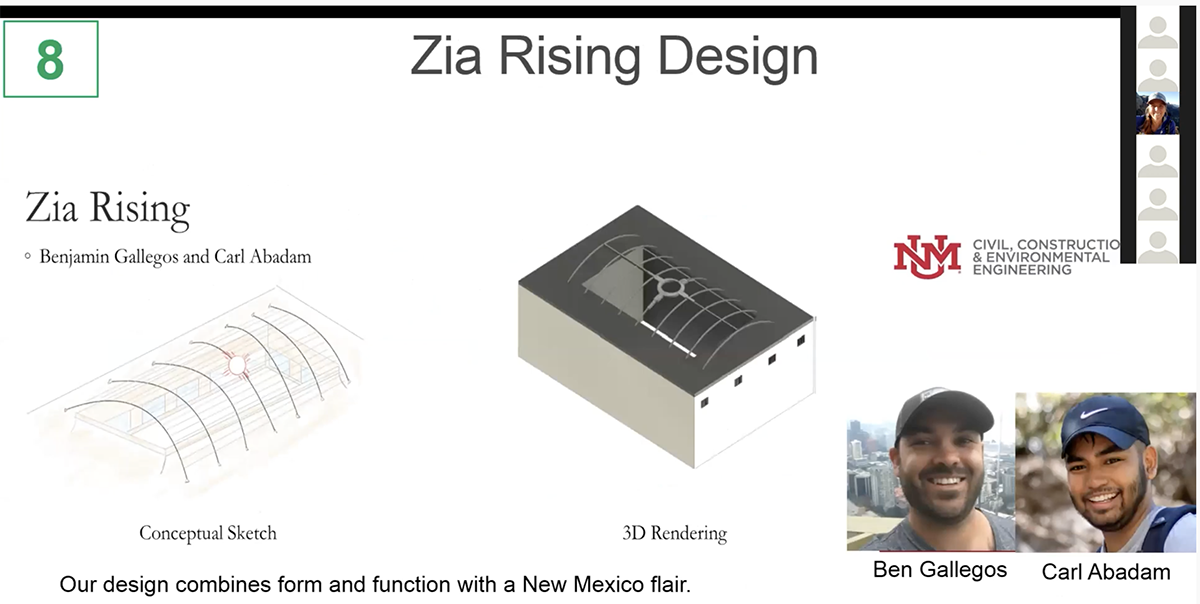 The winning design was "Zia Rising" by Ben Gallegos and Carl Abadam, which is described as combining form and function and incorporating the Zia symbol in the design. Second place went to Abinash Upreti and Mariel Jones who designed the racquet design. Third place was for Jenae Robertson and Lynette Torrez, designers of the Pyramid. Other ideas ranged from designs based on mosquito nets, domes, spider nets, grills, trusses, and barrels.
The winning team received a drone.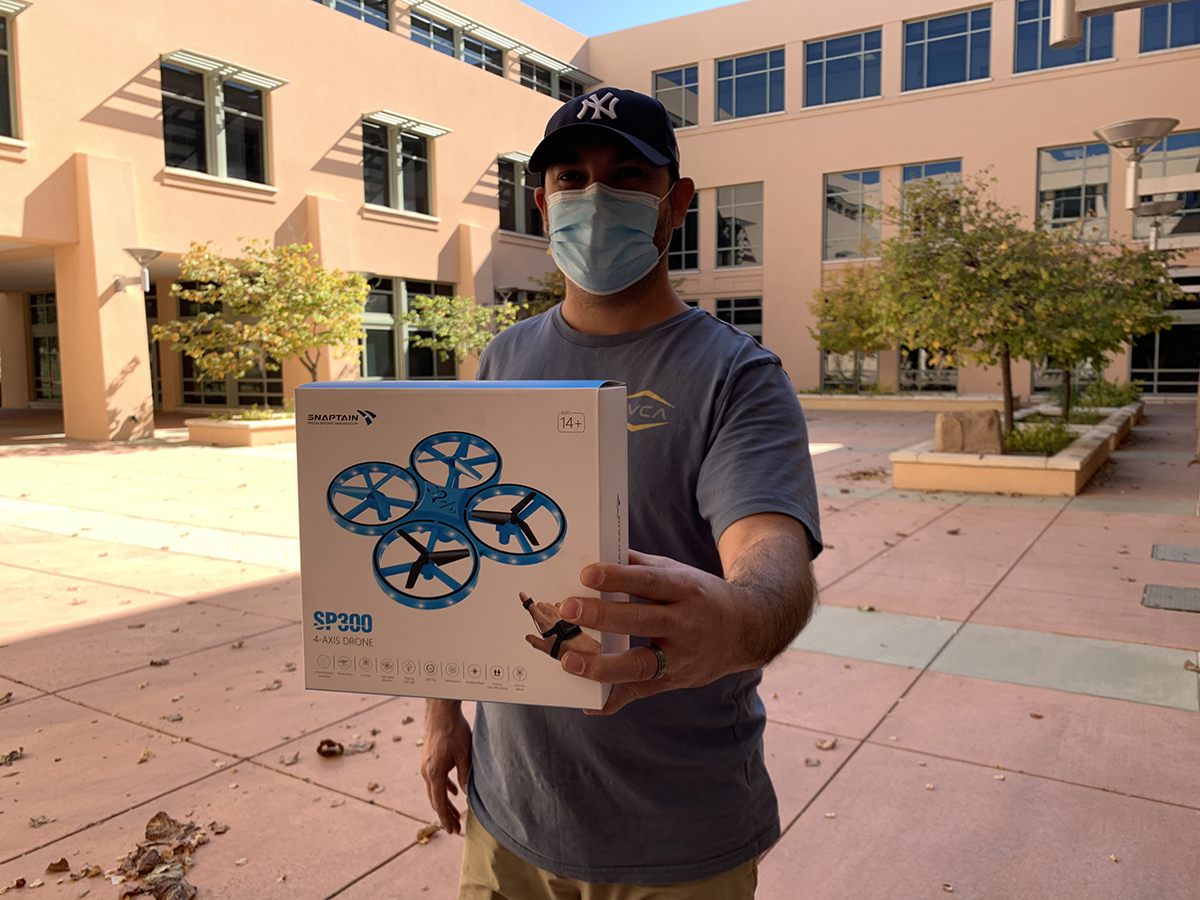 LoboDrome will provide a unique facility for unpiloted aerial vehicle (UAV) research. Such research includes environmental monitoring, infrastructure inspection, advanced communications systems, and search-and-rescue missions. The 50-foot wide, 50-foot high, 50-foot long facility would be the only outdoor netted enclosure laboratory of its size in New Mexico. Due to airspace regulations, given UNM's proximity to Albuquerque International Sunport and Kirtland Air Force Base, drones may not be used outdoors without proper enclosure. The purpose of the LoboDrome is to have a netted ceiling to make sure drones do not leave the enclosure but are given enough space to fly without concern of harming people, property, or interfering with aircraft.