Sheryl Hingorani: 'Honored to be succeeding as a woman in the national security field'
Sheryl Hingorani: 'Honored to be succeeding as a woman in the national security field'
March 8, 2022 - by Kim Delker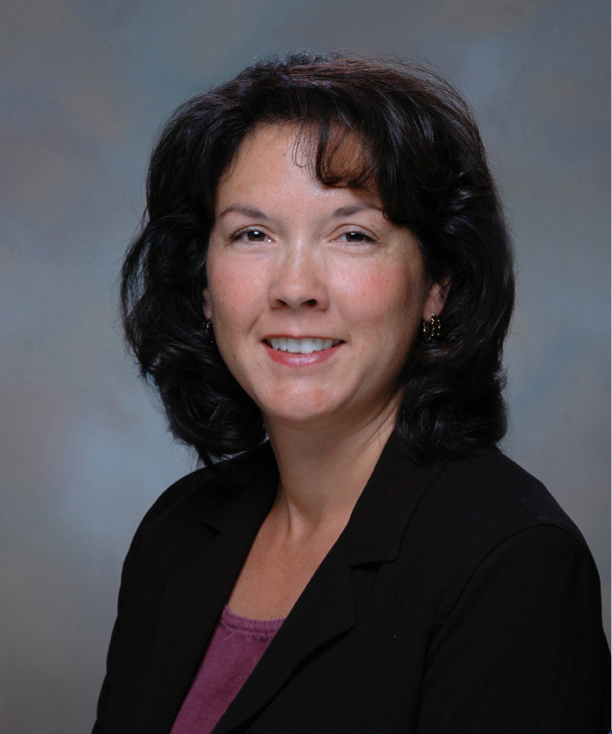 Sheryl Hingorani grew up in middle America — Nebraska, specifically — and didn't give much thought to national security, nuclear policy or proliferation. However, she did enjoy math, which led her into the world of engineering.
The daughter of an Indian immigrant, Hingorani was told that her talents would be best utilized in one of two careers.
"My dad asked me if I wanted to be a doctor or an engineer," she said. "My sister is a doctor, and my brother also got a degree in engineering and then went on to start his own companies.
I liked drafting, chemistry and had an interest in agricultural engineering, so I chose engineering."
She earned her bachelor's degree in mechanical engineering from the University of Nebraska- Lincoln, then made the jump to the Southwest for graduate school. She found multiple opportunities were available to her as a newly minted engineering graduate, especially a female in a male-dominated field. So she decided to enroll at UNM for her master's degree in mechanical engineering, primarily attracted by the options that Sandia National Laboratories held for her.
She said her memories of UNM included living close to campus, visiting the Frontier restaurant and doing research in the lab. After she earned her degree in 1988, she joined Sandia, first as a mechanical engineer, then she transitioned into a variety of key positions in nuclear deterrence and homeland security programs, as well as strategic planning and executive staff support.
Then, after 33 years at Sandia, Hingorani made a big career move in 2020 when she took a position with Lawrence Livermore National Laboratory in California as chief of staff for the director's office. This position allows her to work closely with the lab director and senior management team to enhance institutional planning, communications, as well as sponsor and partner relations. She coordinates Laboratory interactions on governance, strategic planning, new initiatives and priorities to meet the Laboratory's missions.
In addition to her many positions in national security, Hingorani has served in a variety of advisory and volunteer roles, including executive director of the Albuquerque Committee on Foreign Relations, a local affiliate of the American Committees on Foreign Relations, where she also served as secretary; advisor to the Defense Science Board; affiliate to the California Council on Science and Technology; and advisor to the U.S. Council on Competitiveness. She is a member of the International Women's Forum and the Society of Women Engineers and is active in the United Way.
She is also an alumnus of the Seminar XXI Fellowship program at the Massachusetts Institute of Technology Center for International Studies, and of the NATO School's program in nuclear policy and risks of proliferation, and the senior policy officer program.
In more than three decades in the national security arena, Hingorani says that as the world and nation have changed, she has had a front-row seat to the evolution of the nation's security policy, from entering the field in the waning days of the Cold War to the many realignments of the world in the decades since.
She said in her current role at Lawrence Livermore, she has access to variety of high-level information and key players, so her rich history in engineering, national security, policy and strategy is helpful in connecting all the dots.
"It's an amazing moment when the stars have aligned," she said. "I really enjoy my job because it's a great opportunity to support the Laboratory in a significant way."
Hingorani is particularly proud to be leading the way for other women in engineering and national security.
"Sometimes it feels like I'm the only woman in the room, but I hope to be a role model," she said. "I'm proud to be succeeding as a woman in the national security field."
She said that numbers of women in the field are still small, but she has observed that adding more women into the mix leads to positive changes.
"Meetings are more collaborative and less competitive," she said.
Her advice to female engineers is to "aim high and believe in yourself that you can accomplish more than you think."
Hingorani is married to Christopher Calott, and they have three children. Their daughters are currently studying at Boston University, New York University, and Oregon Health and Sciences University. In her spare time (in non-pandemic times), she and her husband love to travel around the world. Although their primary residence is in California now, they still have a house in New Mexico and enjoy hiking and spending time outdoors when they visit.