UNM hosts AFRL-UNM agile manufacturing workshop
June 2, 2022 - by Kim Delker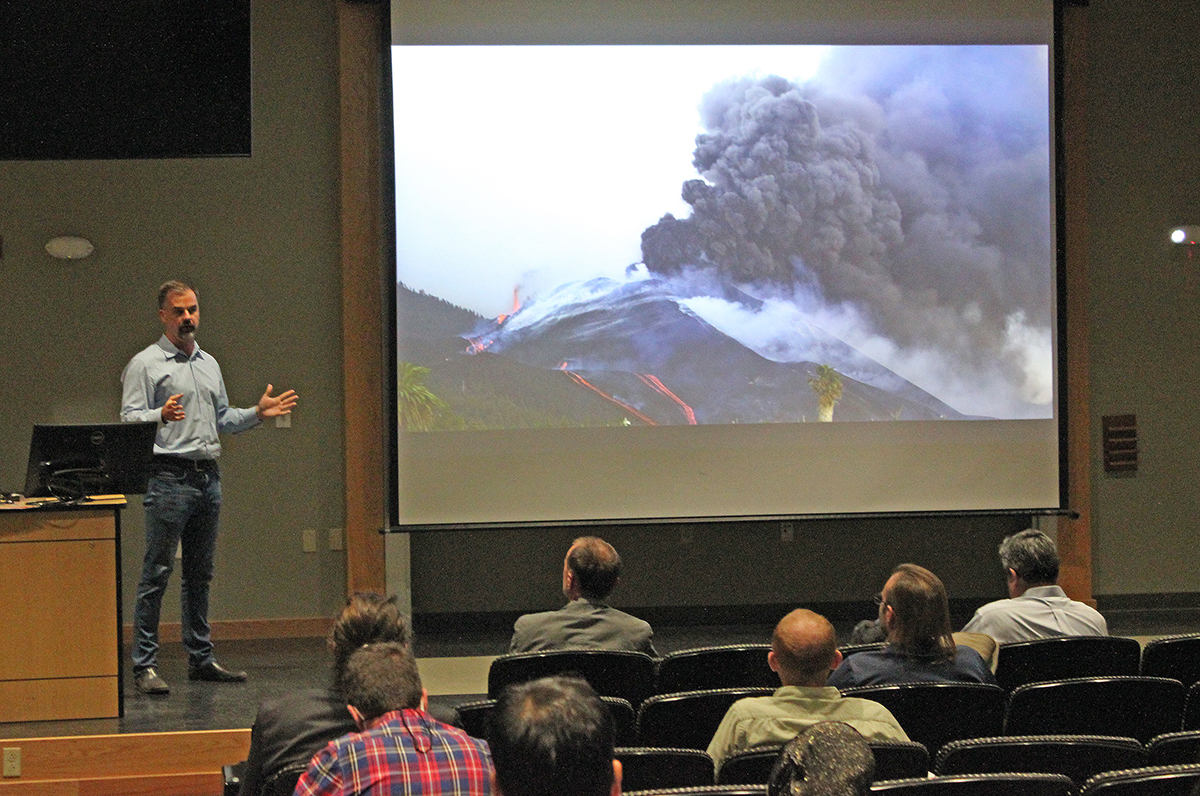 UNM's John Ericksen discusses his team's recent drone mission to the Canary Islands.
The University of New Mexico was host to the Aerial and Space Robotics: State-of-the-art, Challenges, and Opportunities workshop on June 1.
The event, sponsored by the AFRL-UNM Agile Manufacturing Laboratory, featured a full day of presentations from researchers at UNM and other partners, including Sandia National Laboratories, Air Force Research Laboratory, Purdue University and Carnegie Mellon University.
Rafael Fierro, professor of electrical and computer engineering, organized the workshop. UNM faculty who presented were Claus Danielson (mechanical engineering), John Ericksen (computer science), Meeko Oishi (electrical and computer engineering) and Lydia Tapia (computer science).