Learn about the power of investing in the future during Nov. 3 event
September 16, 2022 - by Kim Delker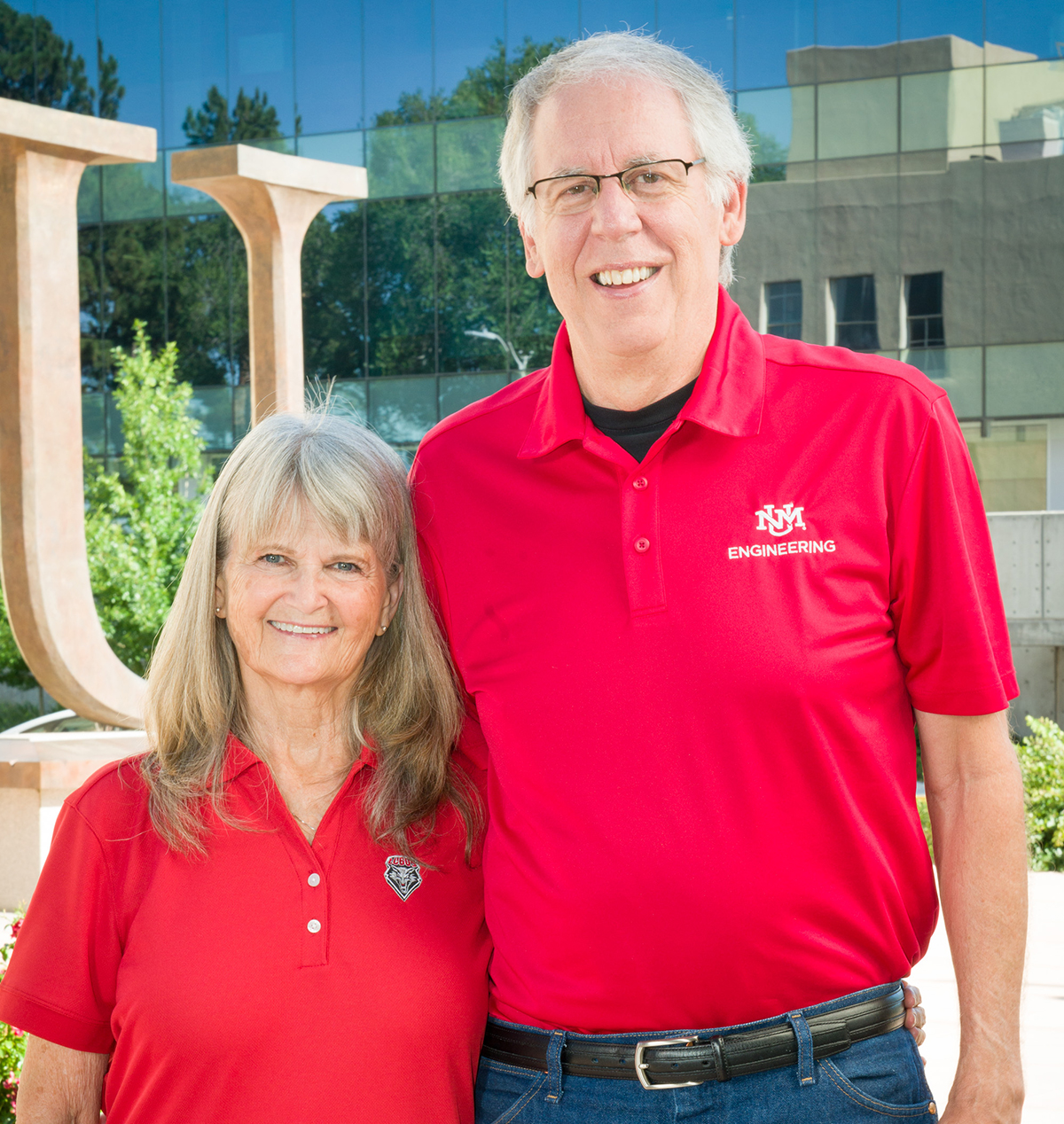 Brian and Celia Burnett are among the many who have chosen to give and estate gift to the School of Engineering.
The School of Engineering is hosting an estate planning event, in conjunction with the University of New Mexico Foundation, to offer information to those considering longer-range philanthropy.
The free event will be held from 11:30 a.m. to 1 p.m. Nov. 3 at the Media Lab, Centennial Engineering Center, Room 3001, on the UNM campus.
Featured speakers will be Bonnie McLeskey, associate vice president of planned giving at the UNM Foundation, and Lisa Y.W. Cosper, attorney at Sutin, Thayer & Browne, APC.
Topics that will be covered include elements of an estate plan, impact of recent legislation, how to choose an executor or a trustee and how to include a charity in an estate plan.
If you are interested in attending, contact Courtney Holmes at (505) 277-0664 or courtg@unm.edu. If interested in attending by Zoom, a link will be sent upon RSVP.