UNM becomes a U.S. Space Command Academic Engagement Enterprise member
October 18, 2022 - By Kim Delker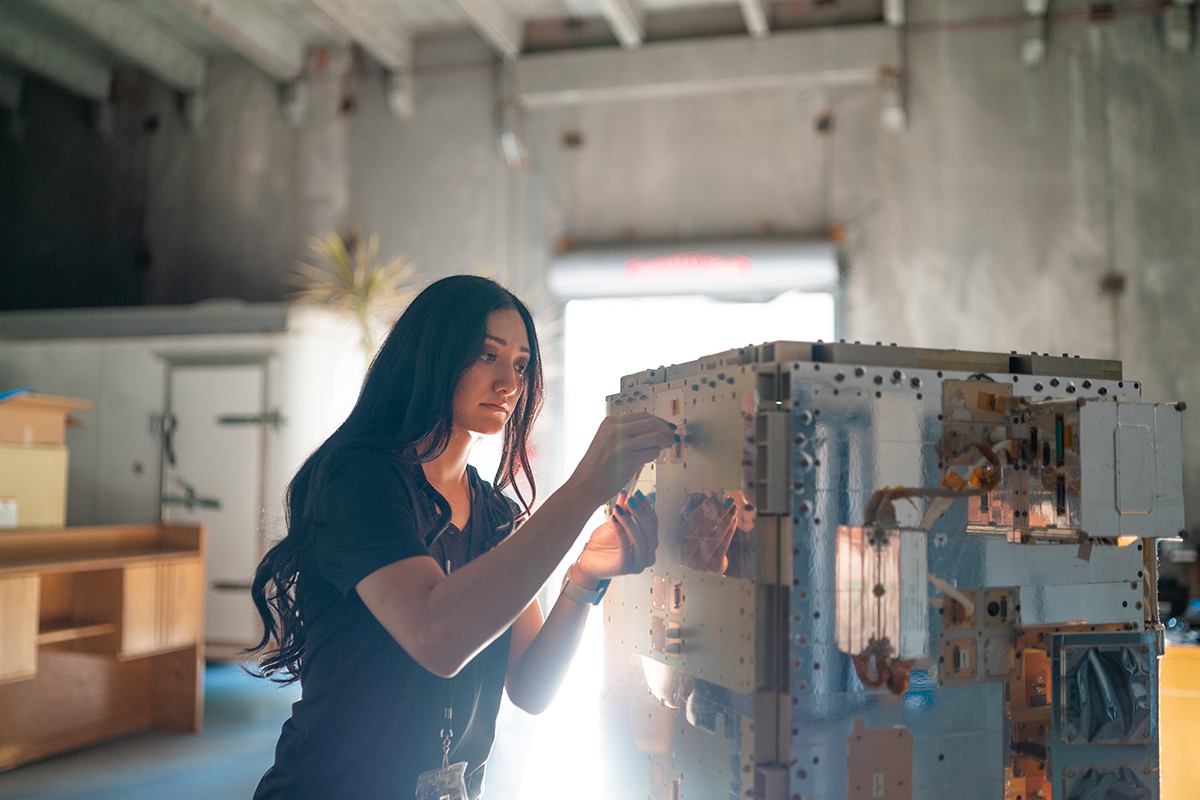 The University of New Mexico has been selected as a United State Space Command Academic Engagement Enterprise (AEE) member.
The AEE's goal is to foster relationships and collaboration between cutting-edge academic institutions and the U.S. Space Command.
In particular, UNM and other member universities will work on four goals:
Engaging the future workforce by creative a more diverse and robust pool of professionals.
Increasing space applied research and innovation to better understand technical and non-technical solutions and opportunities.
Expanding space-focused analytic partnerships through directed research and exchanges that provide insight into cyberspace activities of adversaries.
Enriching the strategic dialogue on space by informing academic institutions of the command's roles and authorities.
Other members of the AEE are the University of Arizona, Columbia Southern University, the University of Colorado-Colorado Springs, and Embry-Riddle Aeronautical University.
Member institutions must be two-year, four-year, or post-graduate degree institutions with programs aligning with the study and work in space. 
UNM has several initiatives that are focused on space-related research. COSMIAC, a School of Engineering research center, is focused on the use configurable technology in military and aerospace systems, serving the interests of industry, government and academia. Customers include the U.S. Air Force, the U.S. Space Force and NASA.
The School of Engineering also has a master's degree in space systems engineering, with either a mechanical engineering or electrical engineering focus. Career paths for these degrees include spacecraft design, mission planning, navigation and structural analysis and project management.

Christos Christodoulou, Jim and Ellen King Dean of Engineering and Computing and a distinguished professor in the Department of Electrical and Computer Engineering who works closely with COSMIAC, said a meeting with UNM and Space Command AEE officials is scheduled for early next month. That meeting will further clarify UNM's goals and projects as part of the program.