Donna Riley selected as next dean of the School of Engineering
November 15, 2022 - by Kim Delker
James Holloway, University of New Mexico Provost and Executive Vice President for Academic Affairs, has announced that Donna M. Riley from Purdue University has been selected as the next Jim and Ellen King Dean of Engineering and Computing, effective April 1, 2023.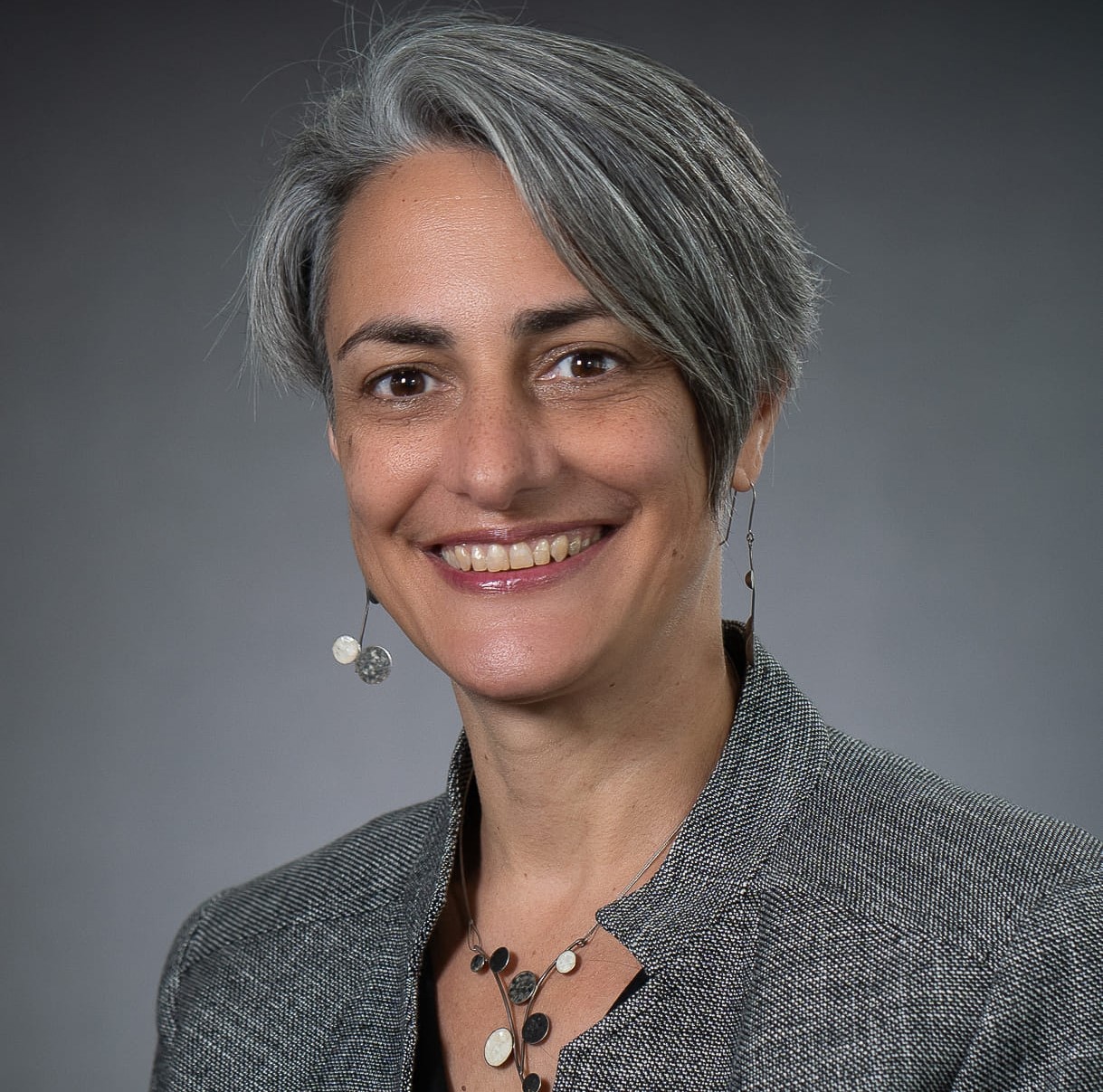 "UNM is thrilled to have Professor Riley joining us as Jim and Ellen King Dean of Engineering and Computing," Holloway said. "Donna is an exemplary leader who is deeply committed to supporting student and faculty success, and I am confident that she will be a strong champion for the School of Engineering, growing our impact in STEM education, research and economic development within New Mexico."
Riley is the Kamyar Haghighi Head and Professor of the School of Engineering Education at Purdue, a role she has been in since 2017. She leads an academic unit with over 3,000 students and over 60 faculty and staff. She also is a professor by courtesy in Purdue's School of Environmental and Ecological Engineering.
Since 2020, she has also been the director of Engineering Workforce Development for the National Science Foundation-funded ASPIRE Engineering Research Center, which is pursuing widespread electrification of all vehicle classes, improved air quality, and cost-effective and seamless electric charging for public infrastructure.
She was selected as dean after a national search. At UNM, Riley will also be a professor in the Department of Civil, Construction and Environmental Engineering.
Riley looks forward to her new role at UNM and shared her excitement about the opportunity to work with students, faculty, staff and the people of New Mexico to advance the School of Engineering.
"UNM attracted my interest with its record of inclusive excellence and its clear vision for how New Mexico's public flagship university can drive workforce development and economic opportunity in the state and beyond," Riley said. "As an engineer, I know how our ability to dream, design and develop can contribute to addressing critical community challenges."
Before coming to Purdue, she was professor and interim head in the Department of Engineering Education at Virginia Tech. From 2013-2015, she served as program director for Engineering Education at the National Science Foundation (NSF). She was also a program director with NSF from 2013-15 and was an associate professor at Smith College from 2001 to 2014.
Riley's research focuses on the integration of ethics, communication, social analysis, lifelong learning and other critical capacities in the formation of engineering professionals. She is the author of two books, Engineering and Social Justice and Engineering Thermodynamics and 21st Century Energy Problems, both published by Morgan and Claypool. She is the recipient of the 2016 Alfred N. Goldsmith Award from the IEEE Professional Communications Society, the 2012 Sterling Olmsted Award from ASEE and the 2010 Educator of the Year award from Out to Innovate.
In her administrative experience, Riley has consistently brought innovation and inclusion to decision-making and problem solving. She has also pursued equity as a career passion and research area, and applied that lens to advance the practice within the engineering field.
"Donna believes in taking on important challenges and empowering people in the engineering community to apply and create knowledge," Holloway said. "She brings to UNM extensive experience as a strategic visionary, scientist and academic administrator."
Riley succeeds Christos Christodoulou, a distinguished professor in the Department of Electrical and Computer Engineering who has been dean since July 2017. His term will end Dec. 31, 2022.
Charles B. Fleddermann, who has been associate dean for academic affairs and community engagement in the School of Engineering since 2002, will serve as interim dean from Jan. 1-March 31.
Riley will be the first female dean of engineering since the School's establishment in 1906.
Originally from Los Angeles, she earned a bachelor's degree in chemical engineering and environmental studies from Princeton University in 1993, and a master's and Ph.D. in engineering and public policy from Carnegie Mellon University in 1995 and 1998, respectively.