Leaving a legacy: Computer science professor's research honored with Test of Time Award
Leaving a legacy: Computer science professor's research honored with Test of Time Award
December 9, 2022 - by Kim Delker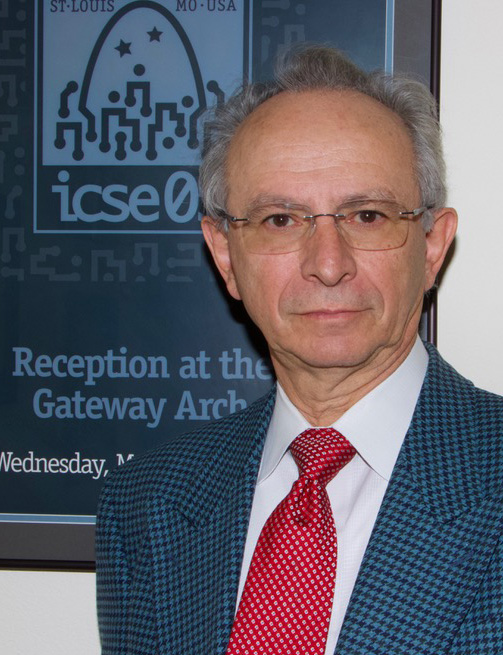 In 2010, Gruia-Catalin Roman was an accomplished faculty member in the Department of Computer Science & Engineering at Washington University in Saint Louis, where he had made his home for more than three decades. He was chair of the department, held an endowed faculty position and had created a strong record of research, teaching, publications and mentorship of students.
More than a decade later, a publication that is an embodiment of that legacy has been honored with the Test of Time Award from the ACM Conference on Embedded Networked Sensor Systems (SenSys), the flagship conference on research on sensor networks and sensor-enabled smart systems. The award, presented last month in Boston, recognizes papers that are at least 10 years old and have had a longstanding impact on the field.
The paper, titled "Reliable clinical monitoring using wireless sensor networks: experience in a step-down hospital unit," was originally presented at SenSys in November 2010.
Along with Roman – who left Washington University the next year serve as the 18th dean of the School of Engineering at The University of New Mexico, where he continues to be a professor of computer science – authors on the paper were Chenyang Lu, Fullgraf Professor in the McKelvey School of Engineering at Washington University; Octav Chipara, an associate professor at the University of Iowa; and Thomas Bailey, professor of medicine at the School of Medicine at Washington University.
As department chair at Washington University, Roman said he was passionate about building strong collaborations between computer science and medicine. As researchers, he and his collaborators saw sensor networks to be a new and disruptive technology that could impact dramatically the society at large, including medical care.
The subject matter of the paper was pioneering at the time, featuring an early attempt to introduce sensor network technology into clinical practice. The experiment involved reliable clinical monitoring of patients in a cardiology unit, with the ultimate goal of reducing the response time to adverse health conditions to a matter of minutes, he said.
Today, electronic health monitoring has become commonplace and, with ubiquitous access to the internet, transferring the data to the cloud makes it possible to imagine applications that go far beyond those originally pursued by Roman and his collaborators a decade ago. Efforts are currently under way to monitor patients not just in the hospital setting, but in their everyday life, with the same goal of early identification of health problems and rapid intervention. Wireless sensing proved indeed to be a disruptive technology likely to change both medical practice and research, he said.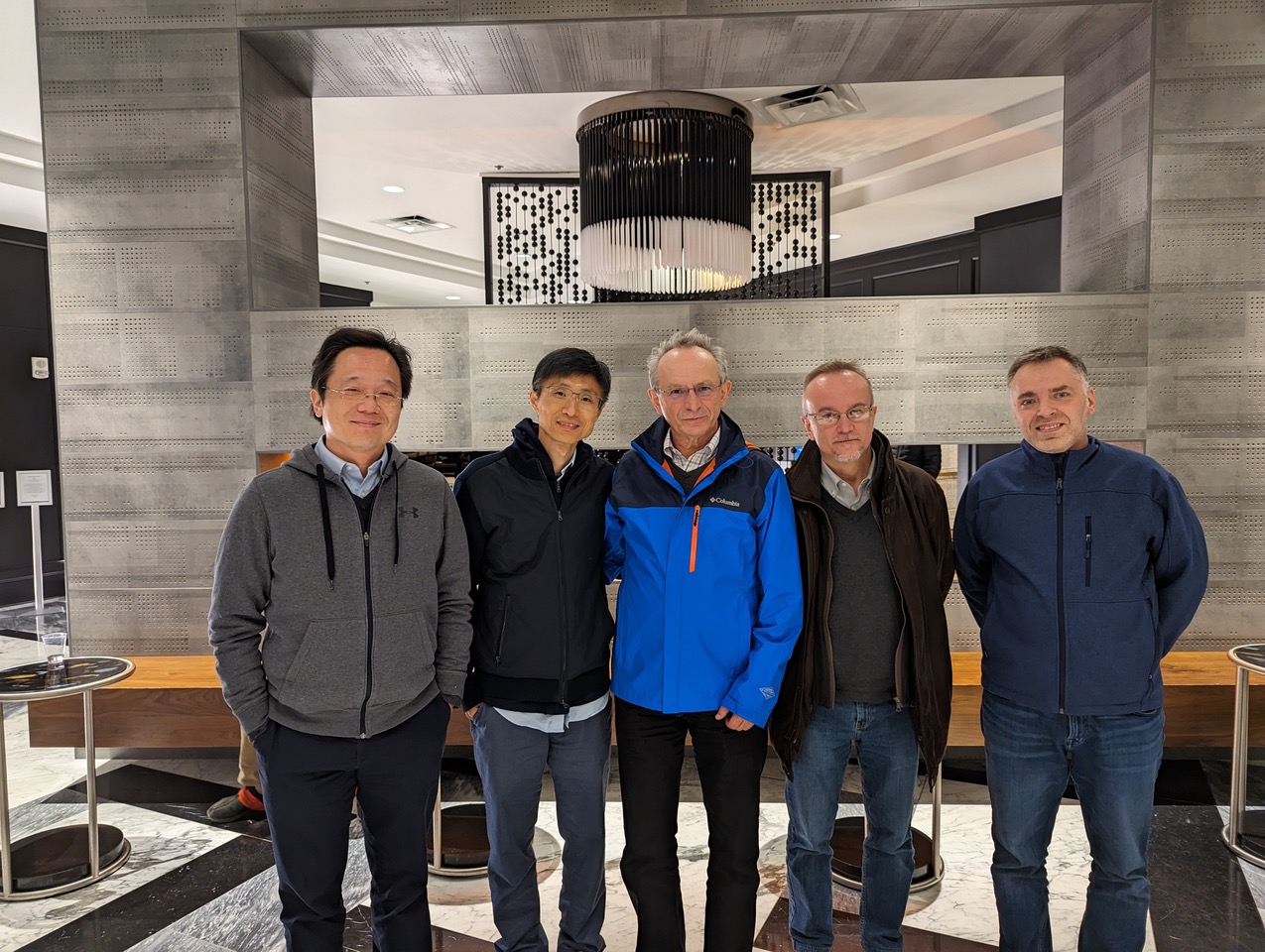 Gruia-Catalin Roman's former colleagues reunite in 2022 for the ACM Test of Time ceremony. From left, Chenyang Lu; Guoliang Xing, professor in the Department of Information Engineering at The Chinese University of Hong Kong (and Ph.D. advisee of Lu); Roman; Gian Pietro Picco, professor in the Department of Information Engineering and Computer Science at the University of Trento (Roman was his Ph.D. advisor); and Octav Chipara, co-advised by Lu and Roman.
Being rewarded for this groundbreaking research is of course meaningful, but Roman said that this award had another significance for him – one that is personal.
He had significant connections with the co-authors of the celebrated paper. He hired Lu at as an assistant professor at Washington University in 2002, and Chipara was co-advised by Roman and Lu, so this award recognizes Roman's impact not only in the research field, but also in nurturing fruitful collaborations and future generations of researchers.
"This honor is an opportunity to reflect on what we have done," he said. "In academia, your output is measured not just by the research you produce but also by the people whose careers you are impacting and the intellectual community to which you contribute. That is your legacy."
At UNM, Roman currently teaches courses on software engineering and mobile computing, conducts research into personalized interactions with the Internet of Things, and consults in the areas of space software and cybersecurity. Additional information about his research and teaching can be found on his website.