UNM alum awarded Air Force medal for service
September 18, 2023 - by Kim Delker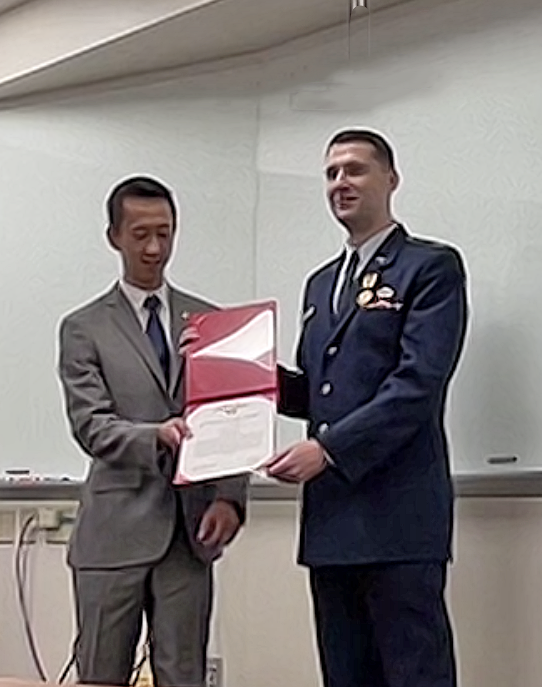 Michael Sherburne, who studied with Edl Schamiloglu, distinguished professor in the Department of Electrical and Computer Engineering, recently received an Air Force medal for his meritorious service while he was stationed at AFRL's Directed Energy Directorate.
The Air Force ROTC member received the Air and Space Commendation Medal, which is awarded to members of the U.S. armed forces who have distinguished themselves by meritorious achievement and service.
Sherburne, who is now at Johns Hopkins University Applied Physics Laboratory, received his Ph.D. from UNM in December. His dissertation was titled "Design, Fabrication, and Characterization of Electro-Optic Radio-Frequency Probes For High Field Environments."
Photo: Michael Sherburne receives the Air and Space Commendation Medal and certificate from Elvis Nguyen from Johns Hopkins APL.