Parking & Wayfinding
General Parking
Parking has been reserved for the lecture and reception, from 3:30pm onward. Please park in the P/B lot located on the northwest corner of University Blvd and Central Ave. Parking permits are not needed for this event. Accessible Parking: ADA placard holders may park in any parking space, including pay stations, not otherwise restricted by signage. Vehicles using UNM ADA parking spaces must display a state-issued ADA placard or a temporary accessible permit issued by PATS. Valid out-of-state placards are accepted. View a map of UNM's ADA parking.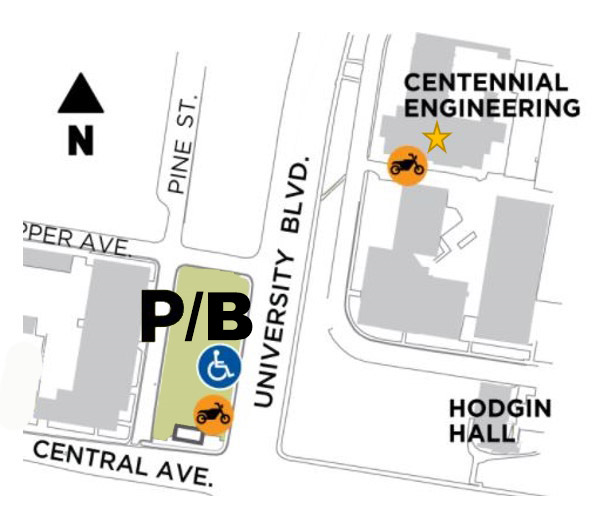 Location: UNM Main Campus
Centennial Engineering Center (building #112): Lecture at 4 pm in Larrañaga Engineering Auditorium (room 1041) and reception at 5:30 pm in Stamm Commons (room 1044).
Cross to the east side of University Blvd. Walk north past the Mechanical Engineering Building to the Centennial Engineering Center. Please use the doors located on the southwest side to enter. ADA entrances are the NW and SE doors. Once inside, continue walking straight until you reach the Larrañaga Engineering Auditorium, room 1041. Following the lecture, please join us for a reception in the Stamm Commons (room 1044).
---
---