Engineering Expo
Engineering Expo is an annual event that showcases our outstanding senior student capstone projects to our corporate partners and to other students and faculty as well. Meet some of our brightest students who are poised to make an impact in the world of engineering.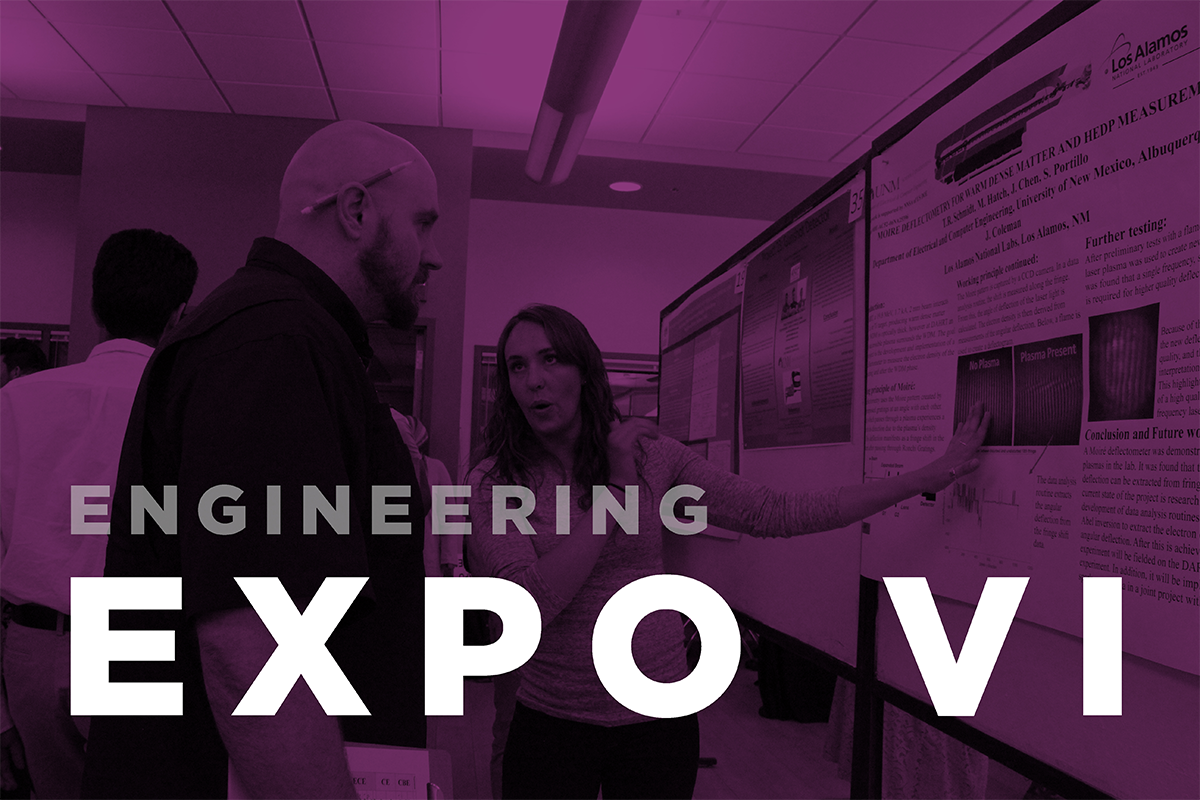 Engineering Expo VI
May 8, 2020, 1:30 - 5:00 PM
Expo VI was canceled due to COVID-19 crisis
Questions?
Contact Jamie Gomez, Department of Chemical and Biological Engineering: jrgomez@unm.edu