2023 SIRI student class visits UNM campus
June 1, 2023 - by Kim Delker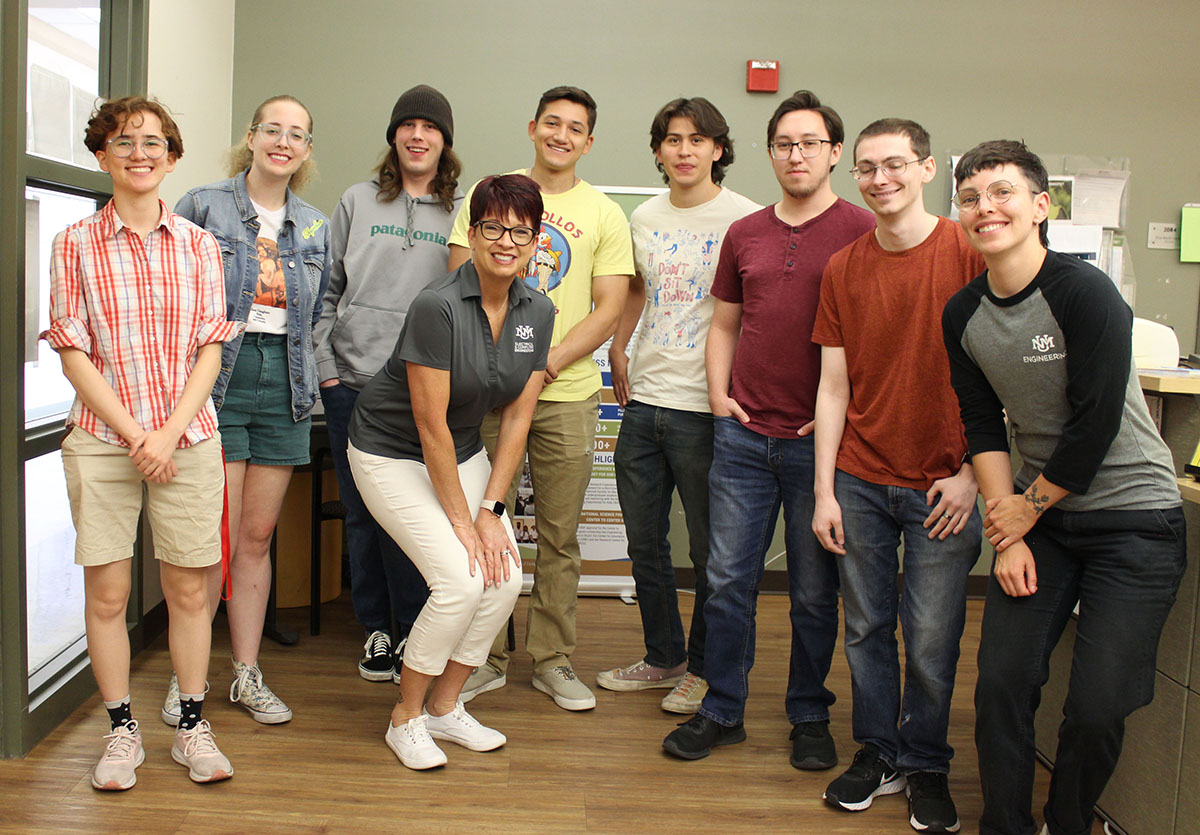 The summer 2023 group of Summer Intensive Research Internship (SIRI) participants are visiting The University of New Mexico campus as part of the National Science Foundation Cyberphysical Systems Frontier Cognitive Autonomy for Human CPS project.
From May 31 to June 3, the group is attending sessions on imposter syndrome, racial micro-aggressions, resumé building, introduction to research, scientific reading and writing, plus trips to the Air Force Research Laboratory at Kirtland Air Force Base and a tour of the National Museum of Nuclear Science and History.
On June 4, the group heads to Purdue University, where students will be paired off to conduct research. The 2023 program concludes July 28.
Research projects include learning for control for autonomous systems; measuring human trust in autonomous systems; deep learning for robotic navigation; psychophysiological sensing of human workload and attention; and improving self-driving cars for older adults.
Students in the program are sophomores, juniors and seniors interested in cyberphysical systems. The purpose of the program is to introduce students to CPS research options, including graduate programs and careers, in an inclusive environment. They receive a stipend, a travel allowance, and a housing and meal plan.
Additional information about the effort is on the website, and questions about the program can be directed to siri@unm.edu.