New ECE professor selected as a 'Rising Star'
July 30, 2017 - By Kim Delker
Eirini-Eleni Tsiropoulou, who is joining The University of New Mexico's Department of Electrical and Computer Engineering in the fall semester as an assistant professor, has been chosen as one of the top 10 Rising Stars of 2017 by Networking Networking Women (N2Women), a community for researchers in the communications and networking field.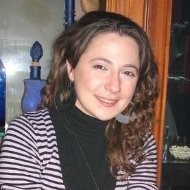 The N2Women top 10 list is published annually. The list focuses on women at the beginning of their careers who have been designated as those to watch. The list also takes into account diversity in terms of the researchers' backgrounds and also specialization within the area of networking/communications.
The main goal of N2 Women is to foster connections among the under-represented women in computer networking and related research fields. N2 Women allows women to connect with other women who share the same research interests, who attend the same conferences, and who face the same career hurdles and obstacles.
Tsiropoulou comes to UNM from a position as a postdoctoral researcher at the University of Maryland. Her research interests are related to resource allocation and optimization in heterogeneous wireless networks, distributed optimization and game theory, cyber-physical systems, the Internet of things, RFID technology, and passive tag-to-tag communication.