Academic Advising
NOTE: In order to limit the spread of COVID-19, all advisement will be completed remotely for Spring 2021. Advisement within the School of Engineering will be done over various modalities (primarily Zoom and email). Please pay attention to information posted on the advising website for your department and the LoboAchieve appointment information to ensure you know how your appointment will be held. If you have any questions regarding this process, contact your advisor or email engradvise@unm.edu.
Each UNM Engineering program has academic advisors dedicated to serving students in their department. These advisors provide student-centered academic support and assist UNM Engineering students with questions about accessing courses, navigating degree requirements, resolving academic issues, and more.
This site is dedicated to providing you with helpful information and resources related to your academic experience with UNM Engineering. We look forward to working with you!
From the Associate Dean for Academic Affairs and Community Engagement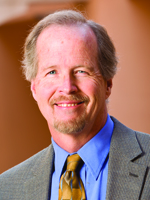 Welcome to the UNM Engineering advising homepage. Here you will find information on how to define your path as an engineering or computer science student, and will learn about the resources available to make you successful. Academic advising is an important part of creating the pathway to your engineering or computer science degree.
Each of our degree programs has dedicated academic advisors who will assist you with your degree plan, help you access support services, find extracurricular activities that are right for you, and support you as you navigate through your academic life. Your advisor is here to answer all your questions about UNM Engineering programs. I recommend that you meet with your faculty and staff advisors often during your time at UNM. You will see advisors in your department immediately upon arriving at UNM, and will work with them throughout your academic career.
UNM Engineering offers many special programs including co-ops and internships, shared-credit programs that allow you to earn a BS and an MS in as little as five years, student organizations such as student chapters of engineering professional societies, undergraduate research programs, and opportunities to participate in student design competitions such as the FSAE race car program. This website and your advisor will provide you with guidance on these and many other options.
Exciting opportunities await you at UNM Engineering! We are dedicated to seeing you succeed in achieving your dreams.
I look forward to meeting all of you during your time at UNM!
Charles Fleddermann
Associate Dean for Academic Affairs and Community Engagement