Annual UNM STEM Research Symposium spotlights student research
March 7, 2019 - By Kim Delker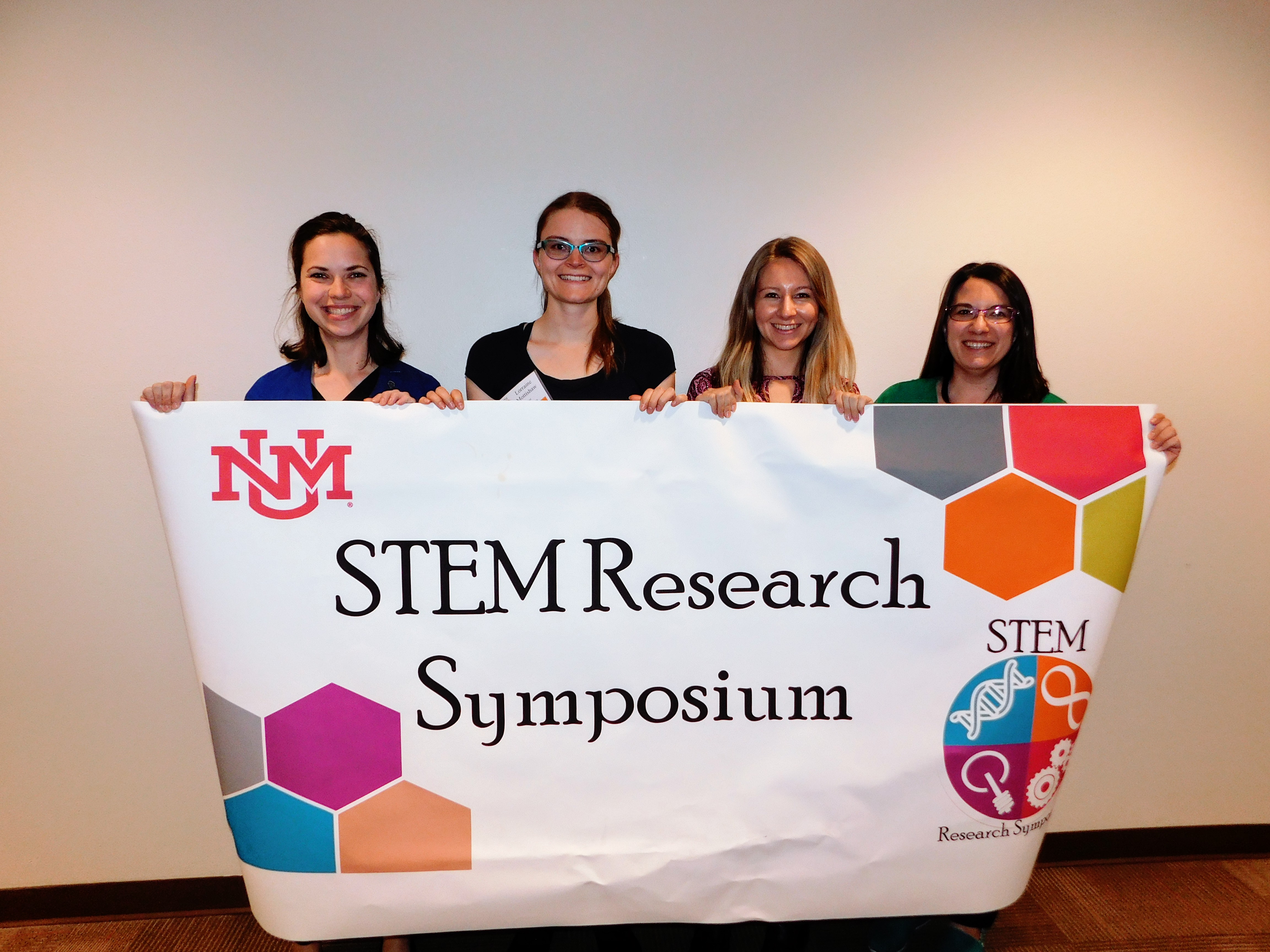 Left to right: Tracy Mallette (Event Coordinator), Lorraine Mottishaw, Kalin Baca, Mary Louise Gucik (Event Committee).
The fourth annual University of New Mexico STEM Research Symposium was held March 2 in the Student Union Building and featured work from dozens of students in a variety of departments focused on the areas of science, technology, engineering and math.
This free, student-led event brought in students from across the university to present their research as a poster or an oral presentation. This year, 55 graduate students and five undergraduates from 20 departments presented their research. The event drew 140 attendees and judges from national labs and industry, said event coordinator Tracy Mallette, a graduate student and research assistant in the Center for Biomedical Engineering.
The winners were:
Best Undergraduate Presentation - Angelea Maestas-Olguin
Graduate Poster Presentations
First Place - Henning DeMay
Second Place - Manish Bhattarai
Third Place - Kimberly Wright
Graduate Oral Presentations
First Place - David James Walwark
Second Place - Nicole Maphis
Third Place - Nekoda van de Werken