Regent, School of Engineering alumnus Sandra Begay to deliver keynote address at Convocation
Regent, School of Engineering alumnus Sandra Begay to deliver keynote address at Convocation
April 9, 2019 - By Kim Delker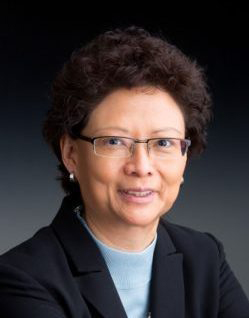 Sandra K. Begay, who earned a bachelor's degree from The University of New Mexico's Department of Civil, Construction and Environmental Engineering and is secretary-treasurer of the UNM Board of Regents, will be the keynote speaker at the School of Engineering's spring convocation on May 11.
Convocation will begin at 7 p.m. at Dreamstyle Arena.
Begay also holds a master's degree in structural engineering from Stanford University. She was recently appointed by Albuquerque Mayor Tim Keller as the director of the Environmental Health Department for the city of Albuquerque. She joined Sandia National Laboratories in 1992, where she is currently on a special leave of absence as a principal member for the technical staff and head of Sandia's technical efforts in the Renewable Energy Program to assist Native American tribes with renewable energy development.
Begay is currently the chair of the STC.UNM Board of Directors, was a former UNM regent and worked previously at Lawrence Livermore Laboratories and Los Alamos National Laboratory.