Longtime engineering professor Martin Bradshaw to be memorialized in a June 14 service at UNM
Longtime engineering professor Martin Bradshaw to be memorialized in a June 14 service at UNM
May 29, 2019 - By Kim Delker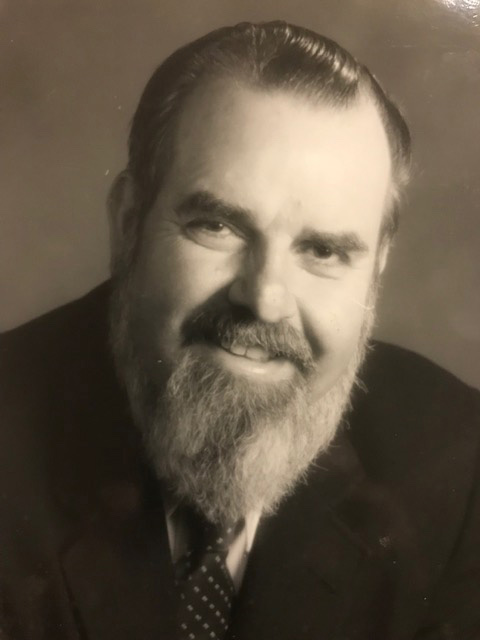 Martin Bradshaw, 82, of Placitas, died May 13 in Albuquerque. He was a professor in the Department of Electrical and Computer Engineering at The University of New Mexico for nearly 30 years.
A memorial reception will be held on Friday, June 14 at 5 p.m. in the Centennial Engineering Center Stamm Commons at UNM. All are welcome to attend.
Bradshaw was born June 24, 1936, in Pittsburg, Kan., graduating from Newton High School in Newton, Kan., in 1954. He earned a bachelor of science degree in electrical engineering in 1958 and his master's in electrical engineering in 1961, both from Wichita State University. He attended Carnegie Institute of Technology on a Ford Foundation Fellowship from 1961 to 1963 and received a Ph.D. in electrical engineering in 1964.
He was a professor in the Department of Electrical and Computer Engineering at UNM from 1963-86 and returned from retirement to UNM from 1991-96. He won numerous local, regional and national teaching awards, including the George Westinghouse Award from the ASEE in 1973 and the IEEE Centennial Medal in 2000.
After retirement, he and his wife, Jo, enjoyed traveling to dog shows across the country to show Jo's award-winning Basenjis. Bradshaw was well-known as someone who always had a joke to tell or story to share. He was a supporter of the Placitas Community Library and was honored each year to play Santa at the library's annual holiday event.
Bradshaw is survived by his wife of 35 years, Jo, of Placitas. He is also survived by his daughters, Debby Cannon (Brian) and Janell Martinez (Dan) and stepchildren Dusty Rinaldi (Willie), Cathy Wilson (Brian) and Jeff York, as well as his brother, Wally Bradshaw (Patty) of New Jersey, 14 grandchildren and 11 great grandchildren. He was recently preceded in death by his sister, Lynda Tincher of Kansas and his son, Kevin Lee Bradshaw of Albuquerque.
Memorials can be directed to the Placitas Community Library or to a charity of your choice.