Computer science teachers descend on UNM for professional development program
June 4, 2019 - By Kim Delker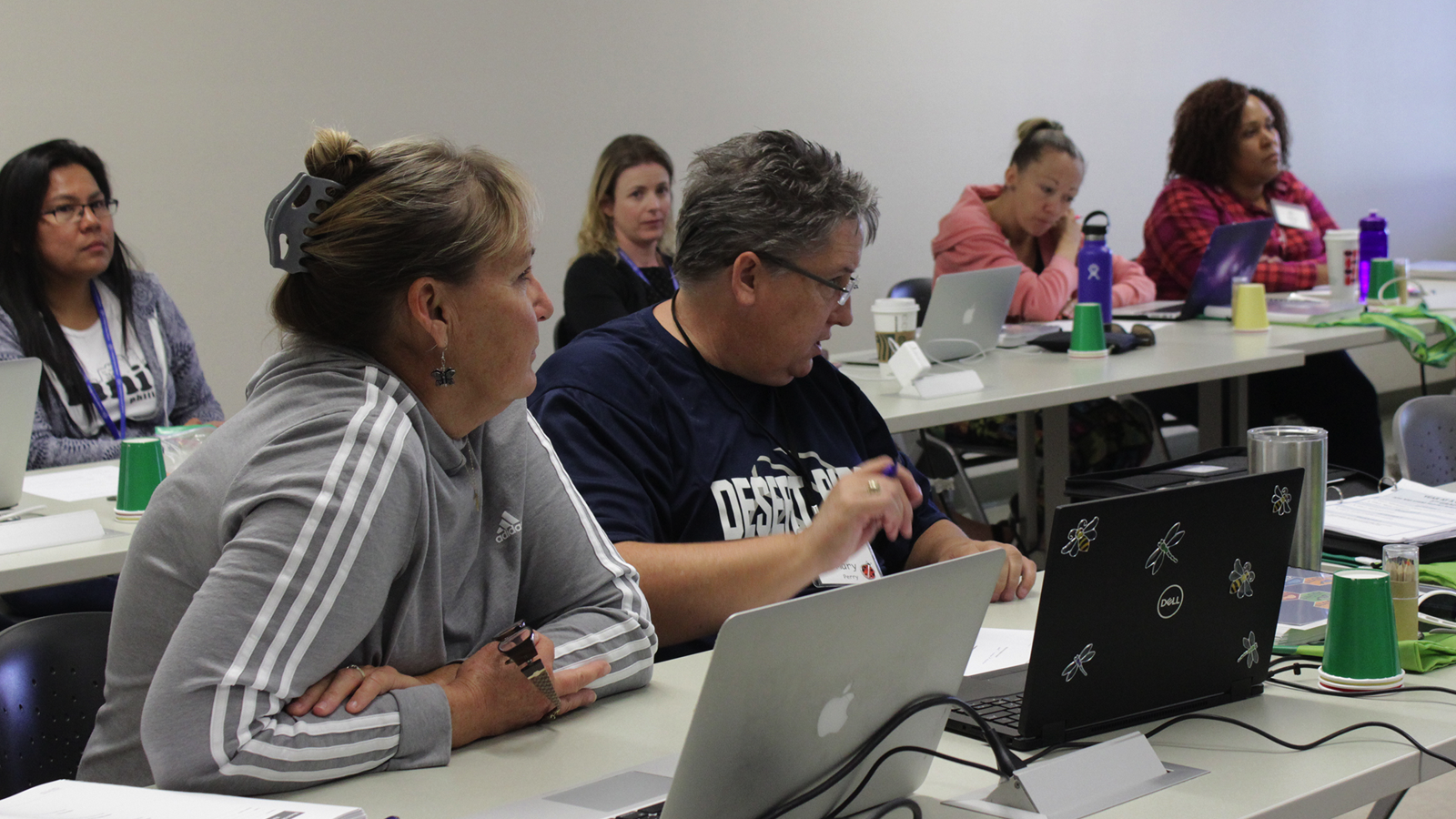 More than 250 educators from across New Mexico are visiting The University of New Mexico June 3-7 to learn new computer science skills to take back to their classes and schools as part of the New Mexico Computer Science Professional Development Week.
Participants represent 39 school districts and all grade levels. Even though computer science skills are some of the most important in our increasingly digital world, most New Mexico schools are unable to offer computer science classes or clubs because they don't have staff who are qualified or comfortable teaching it, said Paige Prescott, executive director of the Computer Science Alliance.
For instance, she points out, only 2.1 percent of New Mexico high school students were enrolled in a computer science/internet technology class this past year and only 29 out 89 districts offered such classes. New Mexico Computer Science Professional Development Week seeks to improve the statistics, impacting thousands of students statewide.
Computer Science Professional Development Week is organized by the Computer Science Teachers Association of New Mexico and Computer Science Alliance. More than 20 organizations, including the Air Force Research Lab, Sandia Laboratories, Los Alamos National Laboratory Foundation and the Public Education Department are supporting the effort. The UNM School of Engineering is also supporting the effort.
This is the second year of NM Computer Science Professional Development Week. Last year, 186 educators participated who were then able to provide computer science education to 5,000 New Mexico students this past school year.
What: New Mexico Computer Science Professional Development Week
When: June 3-7, 8:30am - 4:00pm
Where: University of New Mexico
For more information: https://cspdweek.weebly.com/