Project Heart Start
June 26, 2019 - By Kim Delker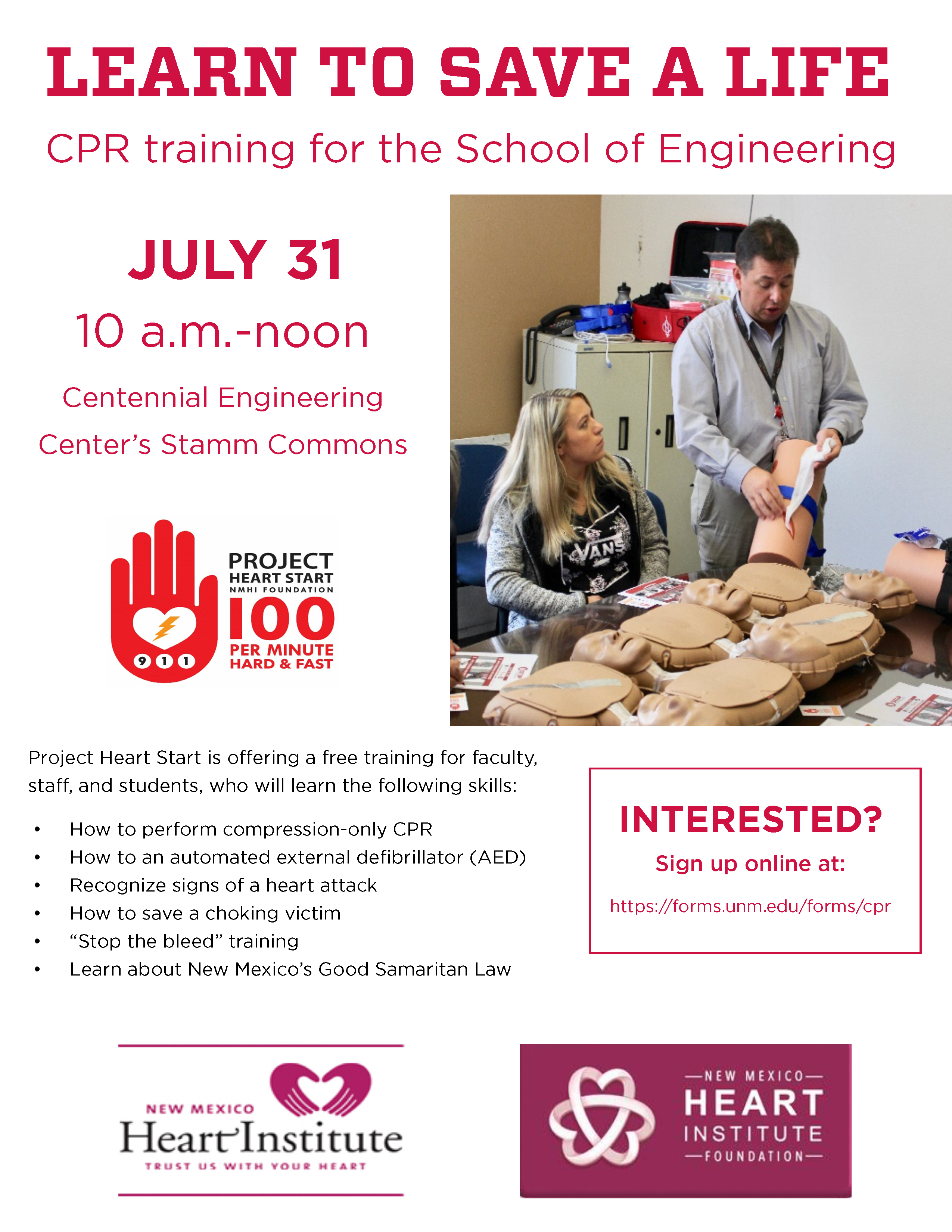 Hands-Only or Compression-Only CPR
Please RSVP here for compression-only CPR training in SOE on July 31st from 10:00am-12:00pm.
Location: Stamm Commons, Centennial Engineering Center, room 1044.
About Project Heart Start
A Project Heart Start training session lasts only about 50 minutes and is divided into watching a 12 minute video produced by KOAT and Dr. Barry Ramo, followed by skill sessions led by a trainer.The participant will learn to: assess a victim of Sudden Cardiac Arrest, call 911, correctly perform chest compressions, recognize the signs of a heart attack, save someone who is choking and how to use an AED.