School of Engineering Open House set for September 28
July 24, 2019 - By Kim Delker
High school students who are considering attending The University of New Mexico School of Engineering will get a chance to find out what the School is all about at the annual Open House on September 28.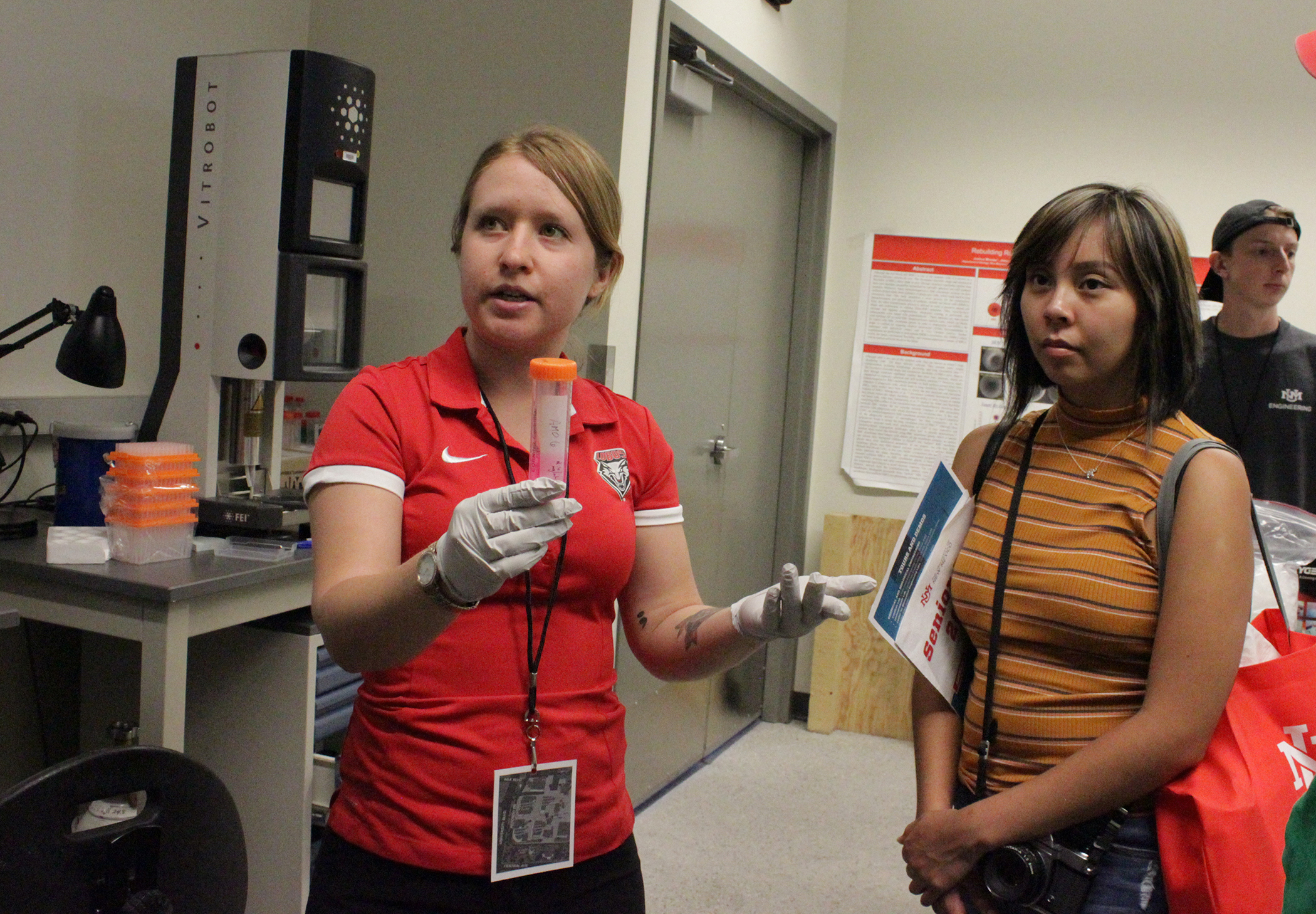 The free event is held in conjunction with UNM's Senior Day and will take place from 10:30 a.m. to 2:30 p.m. in the Centennial Engineering Center and other nearby locations. Students will attend information sessions that morning in the Student Union Building as a part of Senior Day, then have the option of attending the engineering event.
Students who do not attend Senior Day can still attend the Open House for engineering. Parents are encouraged to attend. RSVPs are encouraged. Information will be available soon on the online event calendar.
In the Stamm Commons area in Centennial, participants can obtain information on the School's academic programs, admissions requirements, scholarships, financial aid information and more. Academic advisors and professors will be on hand to answer questions, and an admissions presentation will be given with more specific information in Centennial's Auditorium.
Participants can visit labs and classrooms on their own or join a tour. Tours will be available for each of the School's six departments. Tours will include labs focusing on the Formula race car program; the new 3D concrete printer and other structures labs in the Department of Civil, Construction and Environmental Engineering; various electrical engineering labs; demonstrations from all departments; and much more. Student organizations will be in attendance to provide information and answer questions.
Lunch and snacks will also be available free of charge.
More information on the program schedule will be available at engineering.unm.edu/openhouse
For questions or to get involved, contact Alexander Gordon at (505) 277-8701 or agordon3@unm.edu.