ECE student presents paper at space computing conference
August 8, 2019 - By Kim Delker
Judy Brewer, a senior in the Department of Electrical and Computer Engineering, presented at the 12th Annual Space Computing Conference this summer.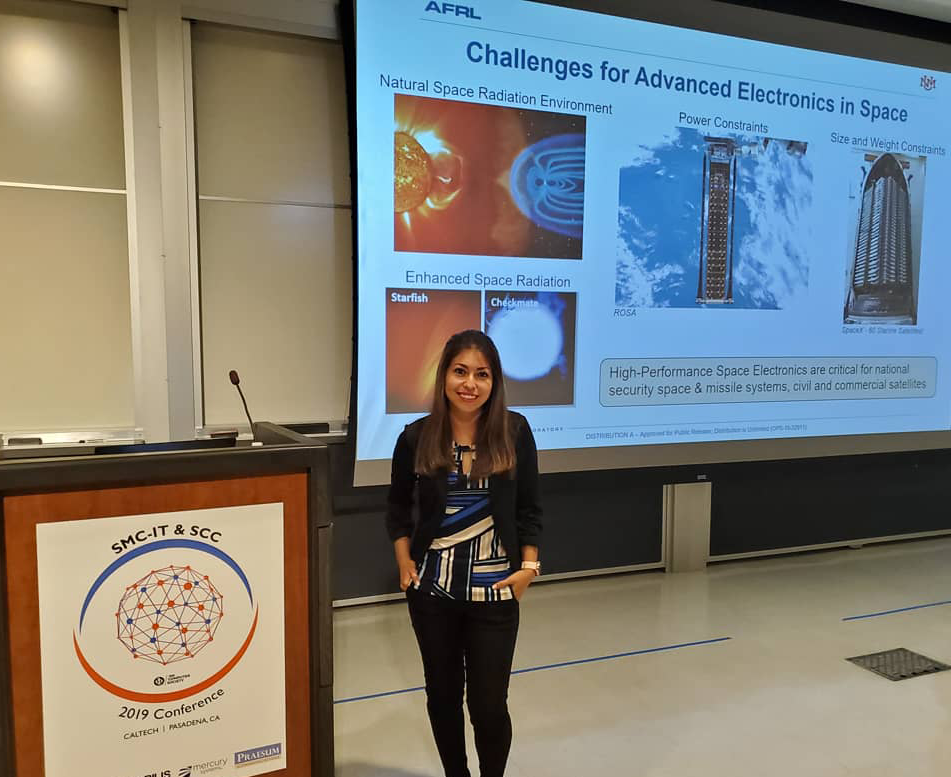 Judy Brewer
Brewer gave an oral presentation on research she worked on last summer in the AFRL Scholars Program and continued to work on during the school year through COSMIAC. She worked alongside Jesse Mee and Andrew Pineda at AFRL to author a paper and presentation on "The Impact of On-Orbit Data Compression on Signal-to-Noise Ratio on Dim Target Detection." The paper will be published in IEEE Xplore.
Last year, Brewer won the AFRL Outstanding Scholar Award at Kirtland Air Force Base.