FSAE Driving Day put supporters in the driver's seat
November 9, 2019 - By Kim Delker
The University of New Mexico Formula SAE Driving Day on Nov. 9 gave supporters of the program a chance to get behind the wheel of the student-built car.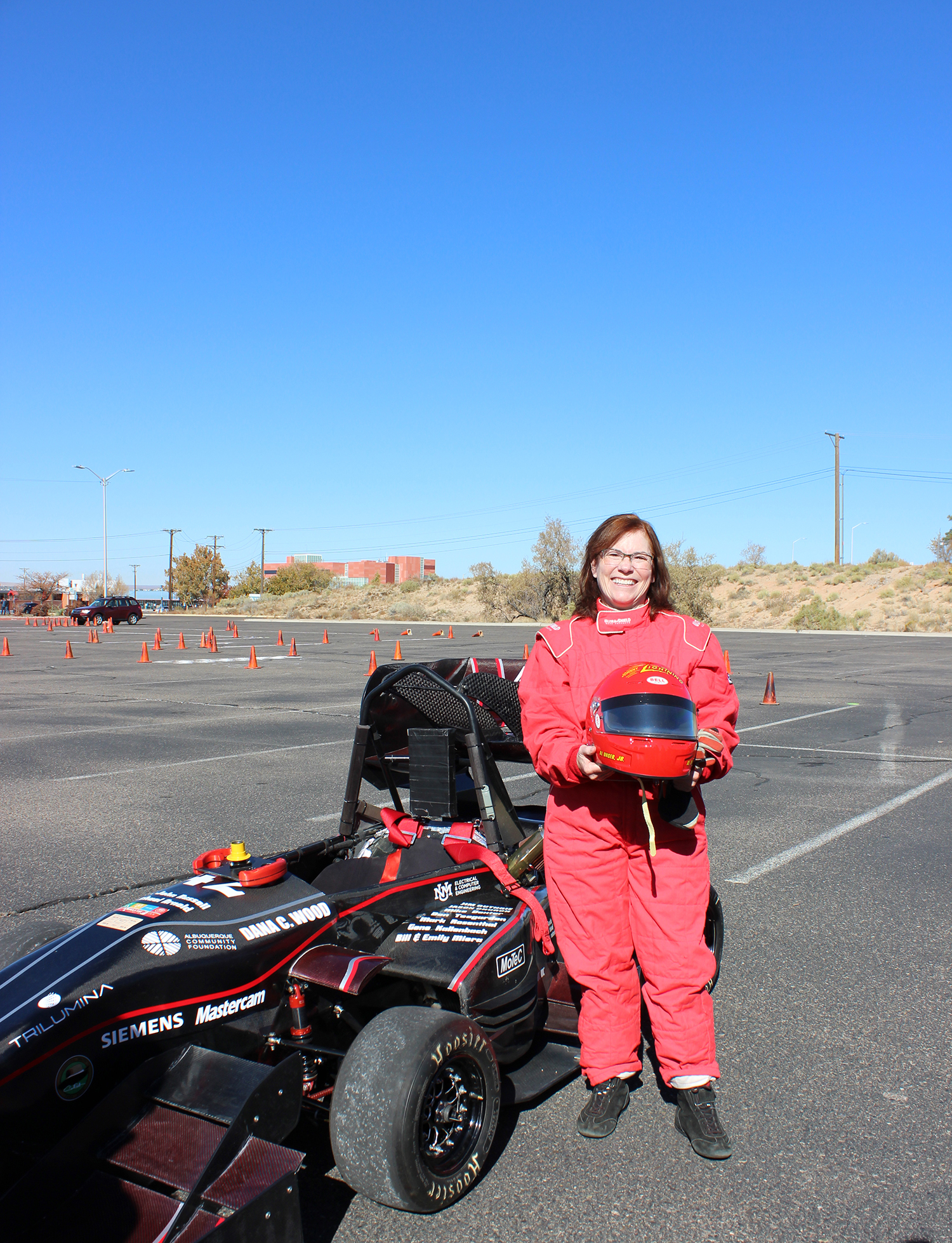 President Stokes drove a few laps around the course on Saturday.
The event took place at the UNM G lot. Among those driving were President Garnett Stokes and Provost James Paul Holloway.
The LOBOmotorsports FSAE program is a problem-based, hands-on senior design program where over the course of three semesters, students design, build, and race a small Formula-type racecar for international competition.
In addition to the combustion engine car, the program is also building an all-electric car, which was also on display. The EV team is planning to have a prototype completed by spring.
The FSAE program relies heavily upon donations. Donations can be made to both traditional Formula SAE car program or the electric car.