Engineering staff member receives PAWS Award
January 21, 2020
Doug Williams, a unit administrator in the Engineering Student Success Center in the School of Engineering, recently received the PAWS Award from UNM.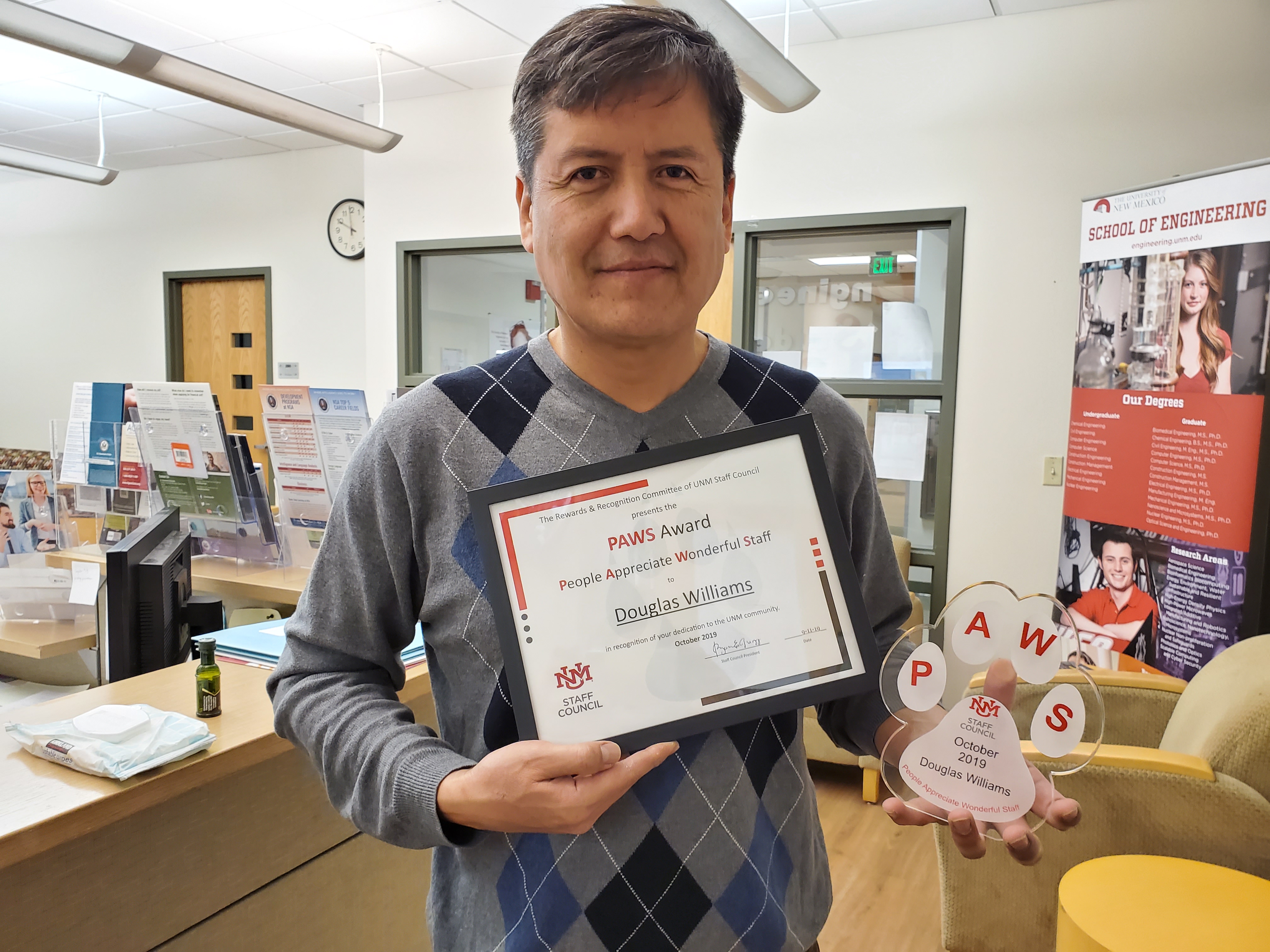 The PAWS (People Appreciate Wonderful Staff) Award is presented each month to one staff employee who provides exceptional service to the UNM community. This employee exemplifies University values and shows initiative outside of their job scope, according to the Staff Council website.
Williams oversees the ESS Center's day-to-day accounting, as well as serving as the Native Americans in STEM program manager. He also performs a lot of other crucial duties for recruitment and events for the School of Engineering.
Recipients are presented with a plaque, a certificate and various gifts. In addition, they receive a complimentary lunch for themselves and a friend at the UNM Faculty and Staff Club, as well as a $10 gift card for use at any food venue in the Student Union.