Interactive mural in the works in Farris
March 31, 2021 - by Kim Delker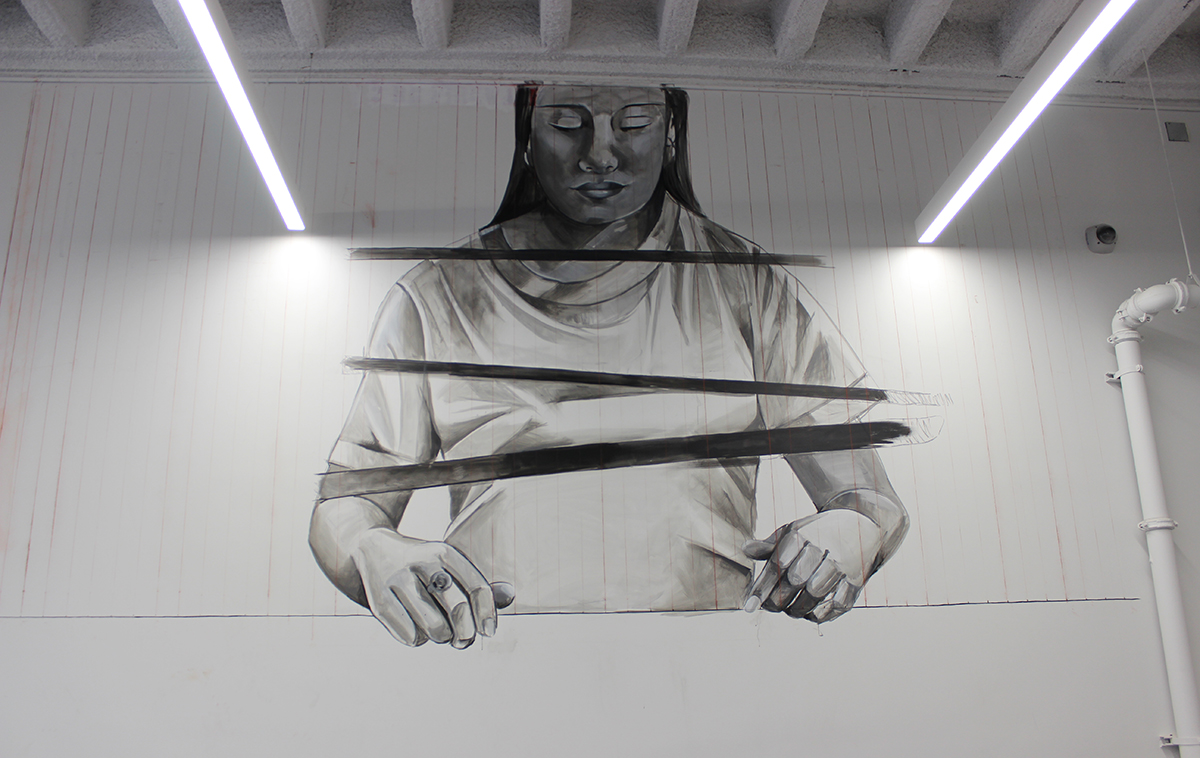 Students, faculty and staff who are coming to campus may have noticed a new piece of artwork near the west entrance of the Farris Engineering Center recently.
The art is not just any ordinary drawing, but an interactive mural, part of a new technology being developed by Leah Buechley, associate professor of computer science, Nanibah Chacon (the mural artist), master's student Alyshia Bustos and other students in Buechley's Hand and Machine Lab in the basement of Farris.
Buechley said that interactive murals are traditional murals that contain embedded electronics, which enable them to do things like provide lighting, monitor the air quality and weather conditions at their location and play music or change color in response to touch.
The Farris mural is the first interactive mural being created as part of a National Science Foundation-funded research project (Developing Novel Surface Computing Technologies and Learning Experiences to Engage Underrepresented Youth in STEM). The images and interactions have been designed to illuminate connections between textiles and computing, as well as highlight the role of women in the history of computer science.
The mural is scheduled to be completed in summer 2021, so stay tuned for more on this mural and on developments from Buechley's new lab.