UNM part of NSF's Engineering Research Visioning Alliance
April 7, 2021 - by Kim Delker
The University of New Mexico is part of a team announcing the launch today of the National Science Foundation Directorate for Engineering's Engineering Research Visioning Alliance (ERVA), the first engineering research visioning organization of its kind.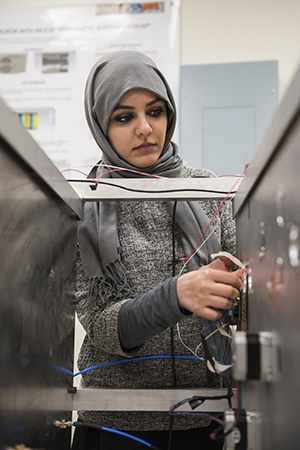 The purpose of ERVA is to help the United States stay at the forefront of technological discovery, research and innovation — and maintain its leadership in the global economy.
Dorota Grejner Brzezinska is ERVA's principal investigator (PI) and senior associate vice president for research-corporate and government partnerships at The Ohio State University, a member of the Big Ten Academic Alliance (BTAA). ERVA's co-PIs are Edl Schamiloglu, Distinguished Professor of electrical and computer engineering and associate dean for research and innovation for the School of Engineering at UNM; Anthony Boccanfuso, president and CEO of the University Industry Demonstration Partnership (UIDP); Barry W. Johnson, the L.A. Lacy Distinguished Professor of Engineering at the University of Virginia; and Charles Johnson-Bey, senior vice president at Booz Allen Hamilton.
Engineering research profoundly impacts our daily lives in a variety of areas, from improved vaccine distribution to better smartphone cameras to the recent Mars rover landing. ERVA brings the engineering community together to envision high-impact solutions to society's grand challenges and to spark new research directions for a more secure and sustainable world.
ERVA was created to provide the engineering community with a process for identifying bold and societally impactful engineering research directions that will place the U.S. in a leading position to realize a better future for all. It is an engaged, inclusive, multilayered partnership, providing a diverse array of voices with the opportunity to impact national research priorities.
"Engineering has the power to transform people's lives, especially when it brings to bear a diversity of knowledge, perspectives, and experience to solve important problems," said Dawn Tilbury, NSF assistant director for engineering. "With NSF's support, the Engineering Research Visioning Alliance will enable the engineering community to mobilize and make a difference in our country's future."
Funded with a five-year, $8 million award from the NSF, the initiative convenes, catalyzes and enables the engineering community to identify nascent opportunities and priorities for engineering-led innovative, high-impact, cross-domain, fundamental research that addresses national, global and societal needs.
"When engineers come together behind a big challenge, we create amazing discoveries and innovations that can lead to exciting new fields," Tilbury said. "Through ERVA, NSF wants the engineering community to come together to find ideas that will unite us, develop roadmaps for cutting-edge research agendas, and lead to game-changing impacts on our world."
Christos Christodoulou, Jim and Ellen King Dean of Engineering and Computing, said he is proud that UNM and the School of Engineering are members of the ERVA team.
"It is no accident that UNM and the School of Engineering is part of this extraordinary initiative," he said. "Our research efforts and engineering expertise are nationally respected, and this is a perfect venue to showcase our prominence and impact, right alongside the best in the field."
UNM's Schamiloglu summarized ERVA's potential this way:
"Theodore von Kármán, 1962 National Medal of Science recipient, is quoted as having said, 'Scientists study the world as it is, engineers create the world that never has been.' ERVA is an opportunity for the community to imagine the world that never has been."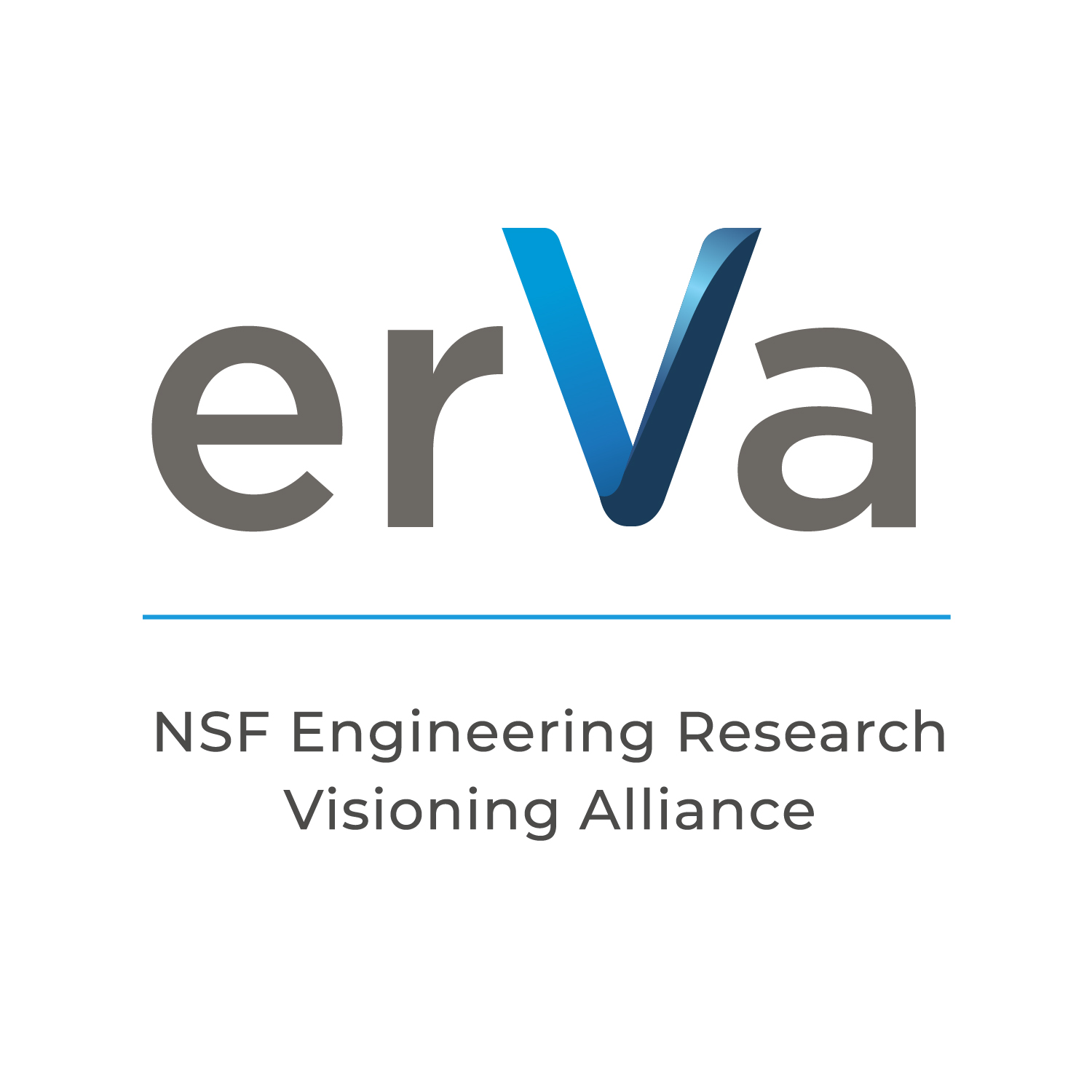 ERVA builds connectivity among government, academic, industry, community, professional society and public sector stakeholders, empowering the engineering research community to speak with a unified voice.
ERVA's structure is designed to coalesce the engineering stakeholder community to identify and develop bold new fundamental research directions. Its founding partners are members of the Big Ten Academic Alliance; the Established Program to Stimulate Competitive Research (EPSCoR)/Institutional Development Award (IDeA) Foundation (EIF); and the University Industry Demonstration Partnership (UIDP).
The effort is being overseen by a 10-member advisory board and a 35-member standing council to provide critical input for visioning activities. ERVA stakeholders from academia, industry, government, professional societies and foundations, and the general public will be invited to participate on topic-based task forces and to offer insight for new research directions.
Professional societies and associations with aligned goals have a role to play in ERVA and may become ERVA Affiliate Partners. Individuals are also invited to participate as ERVA Champions, especially those with an interest in the future of engineering research, including the general public; students at all levels; researchers, faculty and deans in small and large college engineering programs; and interested parties in industry, from engineers to CEOs.
Those interested can get involved with ERVA and learn about its upcoming visioning activities at www.ERVAcommunity.org and follow @ERVAcommunity and the hashtag #ERVAcommunity on LinkedIn, Facebook and Twitter.