CHTM postdoc receives Intelligence Community Postdoctoral Research Fellowship
June 7, 2021 - by Kim Delker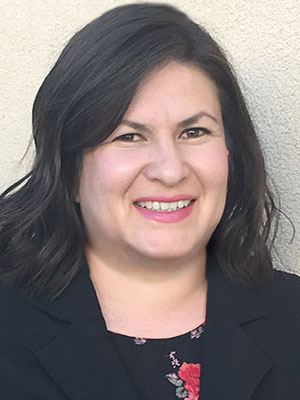 Emma Renteria, a postdoctoral researcher with the Center for High Technology Materials, has been selected for the Intelligence Community Postdoctoral Research Fellowship Program.
 The Intelligence Community Postdoctoral Research Fellowship Program is funded primarily by the Office of the Director of National Intelligence and was established in 2000 to support unclassified basic research in areas of interest to the intelligence community.
In collaboration with their research advisor, postdocs develop and submit technical research proposals that align with research opportunities proposed by the intelligence community. The research is conducted by the postdoctoral researchers while working in collaboration with their advisor, as well as with an advisor from the intelligence community. 
Renteria's research advisor is Francesca Cavallo, assistant professor in the Department of Electrical and Computer Engineering. Cavallo and Renteria will perform research in the area of "Spectral Dominance and Multifunctionalities from the RF to mid-IR to Visible."
Renteria and Cavallo will receive a stipend, travel allowance and laboratory allowance.
The 24-month award begins Oct. 1 and is managed through Oak Ridge Institute for Science and Education, which is a Department of Energy institute.
Renteria earned her bachelor's and Ph.D. from UNM.